SAN FRANCISCO—APRIL 12, 2021—Bospar, the boutique PR firm that puts tech companies on the map, today announced that PRovoke Media has named the agency to a list of finalists for the 2021 Digital PR Agency of the Year award.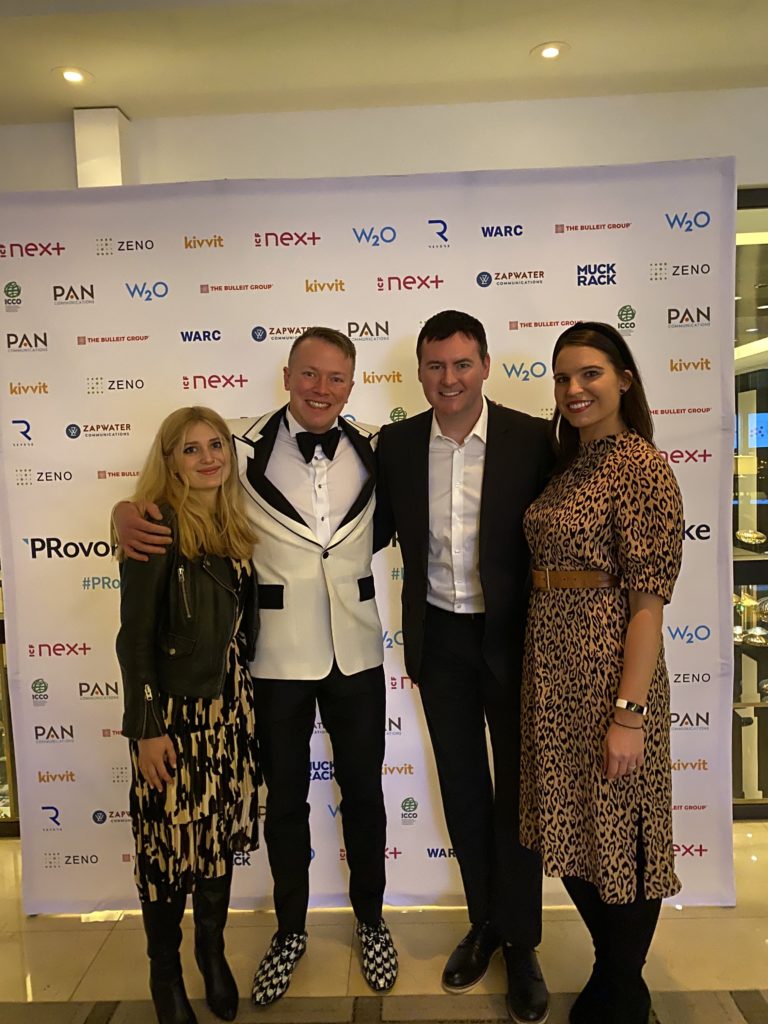 The award is part of the annual selection of North America PR Agencies of the Year by PRovoke, a 20-year-old media company that covers the PR sector. According to PRovoke, the honorees are chosen after "an exhaustive research process involving more than 150 submissions and 50 virtual meetings with the best PR firms across the U.S. and Canada."
PRovoke described Bospar's origins: "While Bospar's roots are in enterprise tech, it has since expanded expertise that now spans most dimensions of B2B with some consumer. The agency often leads with its dedicated content team and this year supplemented its portfolio with a formalized messaging and positioning offering and expanded its link-building team. The social media team added more staff and services, from influencer engagement to social selling."
PRovoke also detailed the agency's thought leadership: "The firm expanded its offering to reflect the pandemic, including helping clients navigate virtual town halls and transitioning media trainings around Zoom and other video interviews. Its notable work includes securing Dr. Anthony Fauci for a live webcast for Healthline and taking on behemoth competition for Yellowbrick. Last March, Bospar contacted virtual work software maker Prodoscore to showcase its technology as a solution for the crisis. Bospar's work resulted in 30 inbound leads within the hour of its first media hit."
"We feel fortunate that our business grew during a very difficult year," said Curtis Sparrer, a Bospar principal and cofounder. "I'll share the secret in our secret sauce: we are Politely Pushy®. We work incredibly hard for clients and surround ourselves with an enormously talented staff of PR professionals – the best working today. We also try our darndest to stay ahead of trends and the market. We're just glad it all worked out."
The award nomination follows a pivotal year for tech-focused Bospar, a virtual-only workplace since 2015. When the outbreak of COVID-19 forced companies to send workers home, Bospar managers were a step ahead, as the company adopted a work-from-home environment since launch. When the pandemic stalled the economy and as many tech clients went into belt-tightening mode, Bospar managers branched into new markets and sectors. Quickly, the firm began signing clients unaffected by the pandemic.
Earlier this month, Bospar announced that the agency was a finalist in five different categories for the 2021 North American SABRE Awards. Previously, the agency was named a PRovoke SABRE four-award recipient and received the title of Best in Corporate Branding for client Prodoscore during the PRWeek 2021 Awards. In 2020 Bospar was selected to Forbes' list of America's Best PR Agencies 2020 and PRNews inaugural Agency Elite Top 100; earned four MarCom Awards, including three platinum; was named a PR World Award Grand winner; and was honored with a PRovoke's 2020 North America Boutique Agency of the Year Award, a Gold 2020 MUSE Creative Award, and two Innovation SABRE awards. In its most recent ranking, the San Francisco Business Times named Bospar as the eighth largest Bay Area LGBT-owned business.
About Bospar
Bospar is a boutique tech PR firm featuring a team of highly seasoned professionals who exist to put tech companies on the map. Bospar's principals include a long-time PR and tech industry guru, a former broadcast TV producer and award-winning media maven, a standout PR agency manager from the corporate side of a leading global law firm, and an experienced executive with both large agency and public company credentials. Bospar's larger team includes experts in both social and traditional media, as well as financial and analyst relations and public affairs.