Customer Experience
Quality, personalized customer service never goes out of style.
But what that looks like and how customer experience (CX) is enabled continues to change.
Bospar is intimately familiar with the evolving world of customer experience and omnichannel communications – and our PR services can help your company share your unique CX story.
Here's a look at what we're seeing and an example of Bospar's impactful work for Infobip.
Putting customers first by delivering consistently positive end-to-end customer experiences entails addressing the entire customer journey. That starts with amazing product design, but it also includes ease of customer onboarding, making customers feel they are seen by your customer service team and your business as unique and valuable by delivering personalized experience and recommendations and providing customer support through multiple channels.
Putting customers first by delivering consistently positive end-to-end customer experiences entails addressing the entire customer journey.
McKinsey says customer satisfaction with health insurance is 73% more likely when the customer journey, rather than just touchpoints, work well.
And when hotels get the customer journey right, hotel visitors are 61% more willing to recommend the hotel to other customers.
Voice of the customer (VoC) tools and services such as customer surveys empower companies to understand better how users feel about their products, services and customer support – where they're succeeding and how they can be improved. For decades, Net Promoter Score was the key metric gauging how customers feel and how likely your loyal customers are to talk about their brand loyalty to friends, family, and coworkers and recommend your services to others.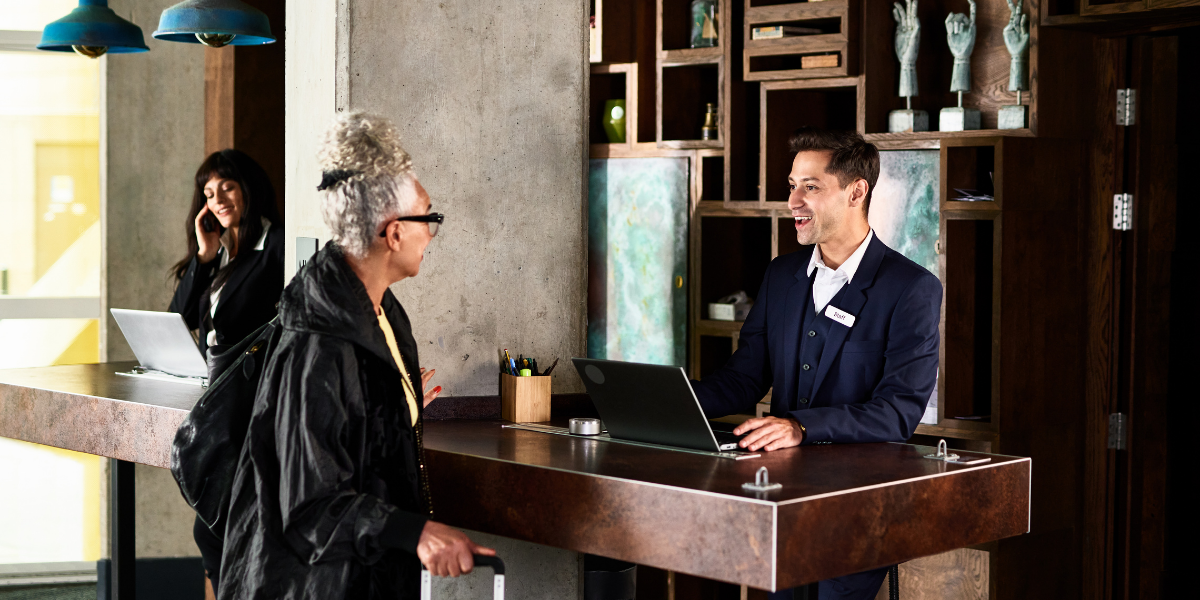 But now NPS is just one of many ways businesses can better understand customer needs and get a handle on customer sentiment.
Using monitoring tools to listen to what people say about their brands on social media platforms is another way companies stay current on VoC, offer better customer support, understand customers' preferences, and build trust and brand loyalty.
By embedding data-gathering capabilities into their products, some businesses also track usage and employ data analytics to understand how and when customers use their products. That provides a continuous feedback loop to inform future product design, helps to build new and better versions of existing solutions and tweak processes, and flags when there's a need to provide customer education on how to get the greatest benefit from products and services.
Some businesses are also working toward embedding generative AI capabilities into their products. This will usher in a new age in which AI co-pilots can advise product users on how to configure, tune, or add to the products to fix problems, improve performance, and save money.
CIO Dive reports that more than four in five IT leaders plan to implement AI in IT operations and slightly fewer expect to use AI to boost customer experience, according to a Equinix research.
Customer support contact centers and call centers are already starting to leverage AI to help contact center representatives find solutions for customers faster and with less effort. This is just the latest innovation on the call center front. Others include multichannel and omnichannel customer support, which enable businesses to help customers via phone, email, text, mobile apps, social media, and other channels; knowledge management systems, which put answers at call center representatives' and customers' fingertips; cloud call centers, which opened the door to a distributed call center model that enables contact center representatives to work from anywhere and in the process allow for a much broader pool of call center job candidates.
There are many ways in which businesses are working and investing to deliver optimal customer experiences. But if companies aren't aware of your innovative offerings, they can't adopt them.
Bospar has the media relationships, PR prowess, and Politely Pushy approach to get you the attention of media, business decision-makers, and other audiences that you want and need.
Just look at what we did for Infobip!
The company, which has a full-stack, omnichannel cloud communication platform as a service, struggled to get journalists to understand its offering and increase its profile.
Bospar worked with the client to make its offering easier for the media to understand.
We created a successful PR campaign around the 30th anniversary of the text message.
Our PR professionals used proprietary data and got the inventor of SMS involved.
The PR campaign generated 73 pieces of coverage, including placements on Jimmy Kimmel Live and The Today Show, increasing the client's share of voice from 4.5% to 36.9%.