Productivity & Immersive Platforms
What work looks like never stops changing. A few years ago, working at home was the exception. Now it's considered normal.
But Zoom and the other video conferencing tools we all now use are just the tip of the iceberg.
Digital transformation has spurred the invention and adoption of new services, tools and platforms that help workers to become more efficient in everything from how they log inventory to how they design assets to how they find and populate documents to how they build software and applications. And now AI and generative AI are taking that efficiency to a whole new level.
Businesses as a result are increasing accuracy, enhancing output, addressing talent gaps for key skill sets, and opening the door for more people across their organizations to build value.
Immersive platforms can make meetings more engaging. But that's just one application.
Excitement is also building around immersive solutions and digital twins, which allow for increased efficiency and are transforming such disciplines as industrial manufacturing. CES 2023 provided evidence of innovation and growing adoption of such technology by enterprises.
A few years ago, working at home was the exception. Now it's considered normal.
Augmented reality and digital twin technology provide great promise. If you have digital details as an overlay to the physical things you're working on, it's much easier to understand what you need to do. And when you can avoid building, testing and then redesigning costly equipment in the physical world, you can save a massive amount of time and money getting your product out.
Businesses are also adopting video surveillance in larger numbers to make it faster, easier and more secure for authorized parties to enter their facilities; understand and act when there is a safety or security problem; and spot when workers aren't wearing the proper protective gear so that they can remind employees what they need to do to protect themselves and the company.
There are so many ways that businesses can use technology to improve their productivity, lower risk, better engage their talent, decrease friction and make their businesses more profitable.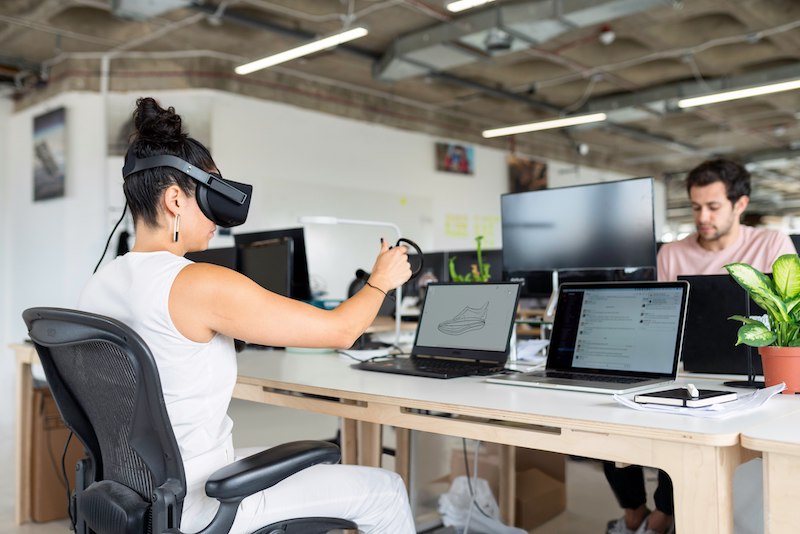 Question: How can your company get in front of these businesses to put them on a path to your solution?
Answer: With successful public relations, analyst and investor relations, and content creation.
Bospar's PR professionals will provide you with everything that you need to break through the noise and drive media coverage and thought leadership that reaches your target audiences.
Our public relations, broadcast and video, content creation and social media experts know what media want from companies offering solutions that increase productivity, lower risk and drive business value. Just look at what our successful PR and marketing campaigns have achieved for Mendix, Polycom, Thoughtful.ai and Bospar's many other public relations clients.
We can create a bespoke package with any combination of digital content & video, integrated marketing & messaging, investor & analyst relations, crisis & reputation management, employee engagement & change management and public relations & media training.
Contact Bospar for a personal consultation to learn what great PR can do for you.
Bospar's PR helps you break through the noise.