Culture
Transform the World Right from Your Home Office. When you accept an opportunity at Bospar, you are welcomed into our tightly knit community. Our all-virtual team of bright, go get 'em people is committed to making PR history for the newest and most interesting innovations in technology – right from our home offices.
From coast to coast.
Some might think that distance separates us, though there is nothing further from reality. We are closely connected through the passion we have for the art and science of PR, our common can-do attitudes, and innovative programs that bring us together. We physically get together in person as often as we can, in all different configurations, wherever in the country – or the world – our client work takes us.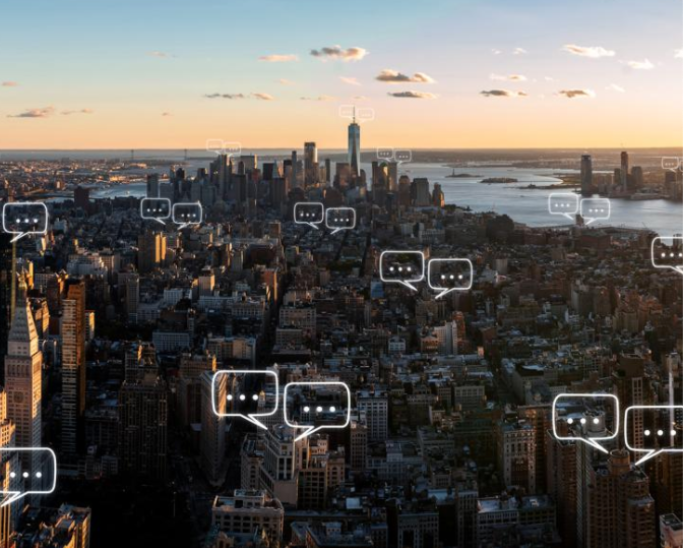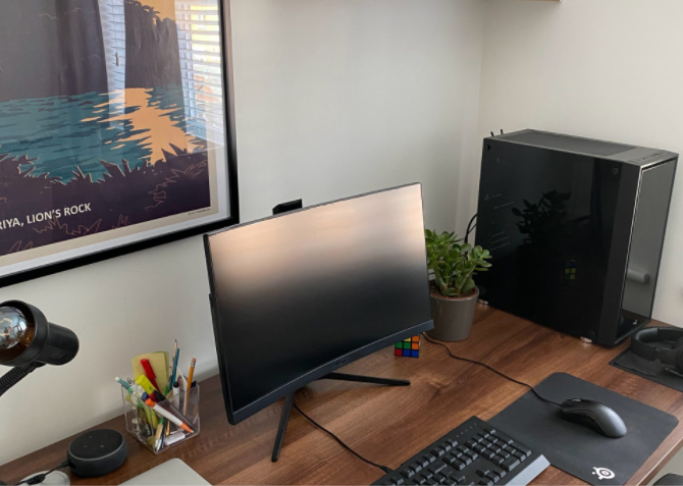 Mac or PC – your preference.
We serve our technology clients using the best technology ourselves. Choose a Mac or a PC laptop – and we'll connect you to a world of video conferencing, leading-edge PR resources – and a continual flow of emails, texts, chats, Slacks, and other communications with some of the best clients and PR co-workers in the world.
It's personal
Bospar works like a big, cooperative, collaborative team where we each have one another's backs, professionally and often personally, too. We're an extended family to our clients and each other. We respect and support our working moms and dads as they raise their Baby Bospartans. We value health and self-betterment in every form with work-from-home flexibility, subsidized gym memberships, a Peloton cycle club, and special programs. Just a few examples of how Bospar gets personal: Our company-wide mentorship program provides ongoing touchpoints for professional development and emotional support.
Celebrations? YES! We recognize each other's successes in our Slack channels, in our Bospar Today daily newsletters, in emails, on social media, and in our weekly all-hands staff calls.
We have pop-up regional dinners, just because.
Paid time off to volunteer lets you give back to any organization that speaks to you.
Truly fun activities, programs and surprise Bospar mailings from our resident Fun & Wellness task force.
No cookie cutters
Long before DEI was a "thing," we've had Bospartans with diverse backgrounds and interests – from DJing and cooking to photography and hiking.
"I love working with a range of technology companies, from start-ups to Fortune 100s, though it's the day-to-day camaraderie with co-workers that makes it so amazing to work at Bospar,"
Alisha Alvarez, Account Supervisor, Los Angeles
"I'm sincerely proud of the work we do that drives our clients' businesses ahead. It's an honor to work with such bright, savvy people to create change in technology itself and how we use it in our everyday lives,"
Ruben Ramirez, VP Social Media – New York City
"Bospar was virtual long before it was fashionable, with a national footprint that's a big advantage for clients – and made for a super easy transition for me here in the sunshine state,"
Courtney Merolle, Account Executive – Fort Lauderdale
"This is the most innovative place I have ever worked! We form teams for everything from social media, spinning and professional development to the Fun & Wellness committee. Plus, Bospar has an unusually inclusive culture of really nice people – it's not surprising that we've won 'Best Place to Work' for multiple years in a row,"
Kevin Martin, Account Director – Chicago
Are you ready to be a Bospartan?
We are looking for exceptional people. Bospartans excel at whatever they do and add big value wherever we go. Is that you? If you are driven by a passion to do world-changing PR, have proven your success at one or more other technology PR firms or in the media, and now are looking to grow your power to the next level – we'd love to hear from you.