The Brand Safety Summit this month brought together senior leaders from the media, marketing and technology worlds for conversations that promote safety for brands, consumers and digital environments. Dynamic individuals from major media outlets such as CNBC, NBCUniversal and New York Post; leading digital platforms including Google, Meta, Spotify, TikTok and Twitch; and household brands Bank of America, Bayer and Mastercard participated.
When we learned that diversity, equity and inclusion (DEI) would be a key topic at the summit, we jumped at the chance to participate. And we wanted to contribute something really special.
So, Bospar hosted the Club Courage/Equity Lounge cocktail mixer to fly the flag for marginalized communities and provide the Brand Safety Summit speakers and attendees with one more chance to connect and converse – and decompress from the work week in a party atmosphere.
The event was a hit!
Club Courage/Equity Lounge served up drinks and conversation to an estimated 500 guests.
Here's why efforts like Club Courage – and corporate courage itself – are so important.
We're more alike than we are different
Club Courage/Equity Lounge following the Brand Safety Summit in New York City was a wonderful event and a fitting conclusion to the two-day summit, at which speakers discussed why it's so important for brands and corporations to show courage in supporting marginalized communities – both internally as well as through marketing, PR and advertising efforts.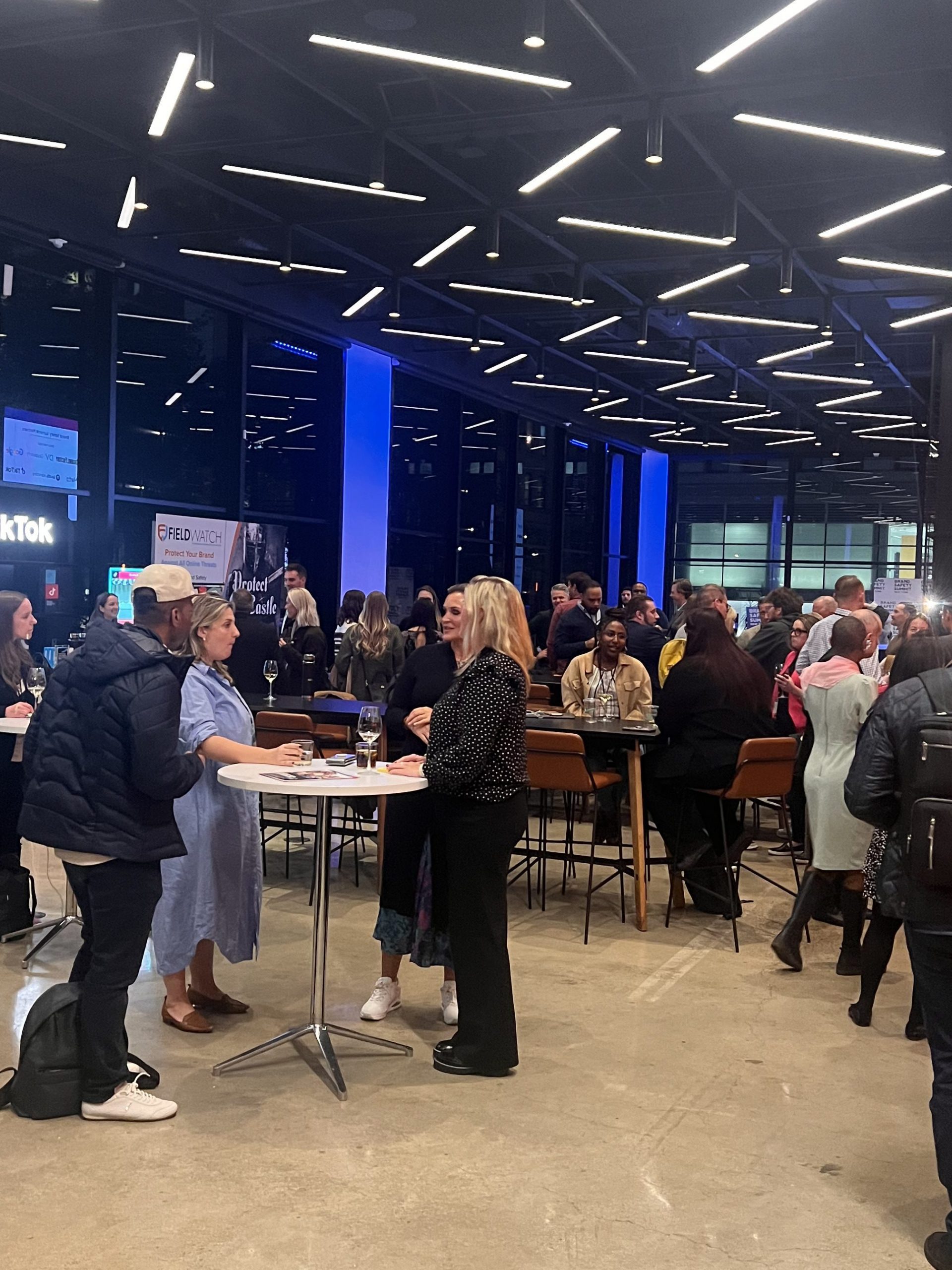 The recent mixer in New York was not Club Courage's maiden voyage, however. Bospar first set sail with Club Courage this summer at the Cannes Lions International Festival of Creativity. We built the Cannes pop-up nightclub after realizing there weren't any specifically-designated safe spaces for queer festival visitors. But that isn't the case in New York, which is a melting pot.
Because New York is a melting pot, we saw it as a good place to open Club Courage to all marginalized communities to come together and see that we're actually more alike than we are different and that we should be creating alliances instead of just speaking out individually.
People and brands need to band together
People from marginalized communities are more vulnerable to discrimination and violence than the general population. The FBI's Uniform Crime Reporting Program earlier this year reported that hate crime incidents in the U.S. increased 11.6% from 8,120 in 2020 to 9,065 in 2021.
And the hate is not just coming from individuals, it's coming from elected officials with great power. In the lead up to Pride Month in June, there were 530 anti-LGBTQ bills proposed across the country in 2023. So – as they say in horror movies – the call is coming from inside the house.
That makes banding together and speaking out with courage critically important. It's also crucial for companies and brands to use whatever power they have to try to level the playing field.
Consider and involve your target audience
A few brands have made significant missteps in their efforts to show their support for and appeal to marginalized communities. What Bud Light did was probably a huge misstep.
Bud Light seemed to have the best of intentions with its recent activation with a trans influencer. But if you look at the brand's audience, you might conclude it would not be the most receptive to a trans campaign. For that particular audience, it was probably a giant jump.
The key takeaway for brands is that if you are going to create these programs, don't create them in a vacuum. Work with people from the audiences that you are trying to reach to make sure the message that you will be sending is going to resonate with that audience and not backfire.
Do be thoughtful, but don't be afraid
Diversity, equity, and inclusion aren't just buzzwords. Representation is real, and its impact can be felt by people in marginalized communities who are often left out. But Bud Light's experience probably scared off a lot of brands. They don't want what happened to it happen to them.
However, just because there are examples of failure is not a reason to back away from diversity. If done correctly, diversity of thought will help people and power your brand's bottom line.
The U.S. LGBTQ+ community had more than $1.4 trillion in spending power in 2021, according to The Pride Co-op. And that's just one marginalized community. A new Kantar report says cutting DEI from marketing strategies may already be costing U.S. businesses $5.4 trillion a year.
Clearly, corporate courage is important. Even if corporations don't want to embrace DEI because it's the right thing to do, they should do it because it's the smart and lucrative thing to do.
Does your company need help creating public relations and marketing campaigns and staging events that will resonate with your target audiences and enable you to grow your brand?
Bospar is here to help!