I've been thinking a lot about Bud Light, America and mob mentality.
What's happened to the Bud Light brand is among the worst, work-related nightmares possible for marketing and public relations executives: an activation—seemingly a small one—resulted not in the intended mild expansion of audience, but instead in a direct and dramatic loss of sales. As of early September, Bud Light has experienced a 27% sales decline to be exact, compared with the same time period one year ago. We're almost half a year out and there's been no recovery.
Even worse, the retail reset of shelf space that happens every fall—foundational to about 80% of beer sales—will shrink Bud Light's physical presence at convenience stores and grocery stores everywhere. Rest assured, competitor brands like Coors Light and Miller Lite, both made by Molson Coors, and Mexican beer Modelo, Constellation Brands' favorite which has now seized the top spot in American beer sales, are taking full advantage of the new reality.
The Cut recently summed up how we got here, when a third-party agency hired by Bud Light's marketing team sent trans influencer Dylan Mulvaney cans with her face on them, and she posted a promo:
"Then a spectacular shitshow ensued with right-wing pundits, politicians, and provocateurs launching a transphobic anti-Bud Light crusade. In the process, Mulvaney became a 'woke' villainess to some — and a queer heroine to the rest of us."
Mulvaney's friends have pointed out that she enjoys a significantly higher nationwide favorability rating than, say, Ron DeSantis. And the two Bud Light marketing executives responsible for overseeing the now terminated agency, and later placed on leave, perhaps can find comfort in knowing they ultimately did a morally decent thing.
But that doesn't help Bud Light extricate itself from becoming an unwilling symbol of the culture wars, nor does it help parent Anheuser Busch reclaim its lost sales. Many analysts, factoring in changing consumer drinking habits, say Bud Light's former position was already in decline and now may be lost forever.
But the best marketers will face down that grim perspective with a critical analysis of their own—and with a plan to reclaim the throne.
Foresee the fallout
The first big question to consider is whether marketing executives could have predicted the misstep. It's the kind of scenario that keeps CMOs, who are trying to balance ESG with product promotion and build new audiences while keeping old ones, up at night. The truth is the magnitude of snowballing in this case was probably not foreseeable.
There's now wide agreement that Kid Rock's role was pivotal in churning the activation into a rallying point for angry conservatives. Him shooting up Bud Light cases in immediate response to Mulvaney's TikTok post was the smoking pro-gun, anti-trans lynchpin that set the mob in motion. But it's extremely unlikely even he and his team would have foreseen the momentum-of-meanness that spun up and caught FOX's bloodlust. It's likely he simply saw a quick opportunity for secondary social media marketing to speak to the Trumpier part of his base. There's no excuse for his anti-trans attack, but it's also notable that he's still serving Bud Light at his Nashville bar and was drinking Bud Light at a recent concert. The non-apology apology.
Accurately predicting what will go viral across multiple media platforms is close to witchcraft. And foreseeing real brand harm is a notoriously difficult game that commands a broader strategy with at least two key parts: (1) understanding the brand and its core audience(s) insanely well, and (2) making sure you're taking America's temperature correctly.
If Bud Light's marketing team could have done anything differently and preemptively, that would have started with asking hard strategic questions of the proposed activation: How are the brand's core audiences and new target audiences different from each other? Will the activation alienate the brand's core audiences? How volatile are audiences right now in a politically charged climate? Are we at a boiling point that requires more subtle tactics or bolder ones? Will one audience view another as "enemies" or threats to what the brand means to them? How likely is it they will view the activation as a betrayal? How likely is it that external parties, like political interest groups and pundits, will get involved and manipulate the narrative?
Hindsight is 20/20 and, indeed, it's a sad state of affairs that consumer brands must now ask questions like these. Knowing not just an audience's habits, but their insecurities too, is today's reality. And it requires a well vetted, experienced team that's on deck watching out for hidden icebergs, not riding campaigns in cruise control mode—or assuming a vision of a just world is shared.
In marketing and PR, there's tremendous pressure to keep constant multimodal campaigns rolling, but it's incumbent on leaders to make sure their team is full of sleeves-rolled-up creatives and strategic experts who are critical thinkers unafraid of speaking up. Big brands with a lot at stake can't afford the mindset of throwing anything against the wall as fast as possible without doing a thorough cost-benefit analysis.
Stay quiet or get assertive?
When a company does experience a major setback—like a sales plunge, product failure, class action lawsuits or careless executives—it of course should have a comprehensive crisis management plan in place to help quickly sort through best actions. Actions typically fall into two big buckets: lay low or fight back.
Sometimes laying low works. Sometimes the negative attention blows over and a company recovers lost ground. Just ask any major airline. On the heels of trying something bold that backfires, there's also usually a reduced appetite for risk. Bud Light tried a kind of middle ground following the debacle, launching a light-hearted marketing campaign focused on the beach, beer and summer laughs, designed to appeal to its chief audiences. While Anheuser Busch's global CEO has spoken carefully, achieving some sympathetic press on the company's priority to support its employees and on the vicious nature of the frenzy, its new campaign has avoided controversy entirely.
But sales are still tanking and the resentment hasn't blown over.
Undoubtedly, Anheuser Busch is reassessing its Bud Light strategy, with a chief question being: Do we now fight back hard, and if so, how? The company is at a pivotal moment: either accept the losses permanently, or take a page out of Mattel's Barbie playbook. Mattel took on massive social issues with a profound level of honesty, intelligence—and humor.
Should Bud Light make a movie, then? No, but the company should use a global platform it knows well to execute a boss move: Put together the smartest, funniest, most transparent and unifying Super Bowl ad possible. Assertive humor and honesty is Bud Light's best move now.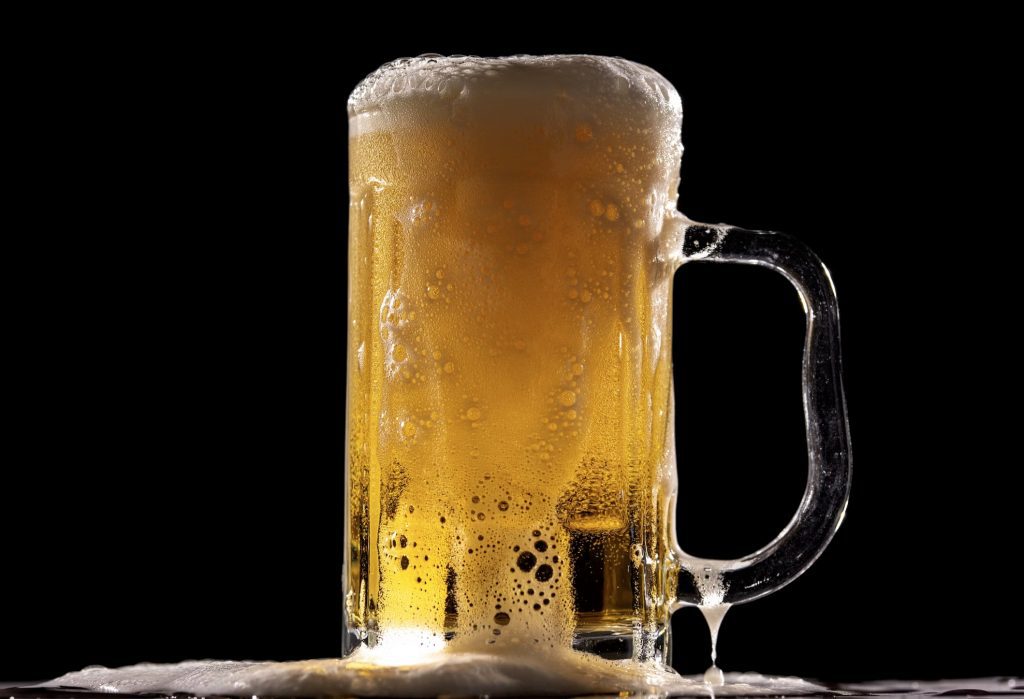 Meet Bud
What does that look like? Probably quite different in final form from what follows, but you'll get the idea. Develop a character named Bud. He wears jeans and boots, reminiscent of a cowboy, but he's also Jimmy Buffet-like (RIP) and ambiguously Millennial or possibly a youthful Gen X. That is, he's the brand manifestation made human. Now imagine him checking in for his therapy session.
A hand writes the name Bud on the sign-in sheet.
"I'm sorry sir. We need your full name," says a staff member played by Sheryl Crow. (Recall Kid Rock had two huge hits with big-hearted Sheryl, whose own social media made it clear she supports inclusiveness.)
"Oh, yeah, of course. Bud, Bud Light's my name."
Sheryl tilts her head, gives him a wistful, gentle look.
"Mr. Light, please take a seat. We'll be with you shortly."
Cut to Kid Rock sitting in the room waiting for his own therapy session. Quick nod. "I'm in for anger management. I tend to overreact."
Cut to the therapist's couch. It's doc Dolly Parton, to whom Bud laments,
"I only ever wanted to be a good beer. A great beer. At the game, at the barbecue, making America happy. I love America. But I'm not into culture wars, doc."
"Do you feel like you've been singled out?" (Cut to the pro-LGBTQ+ campaigns of competitors including Coors and Miller Lite.)
Bud nods, "I just want a table big enough for everyone."
"You're a live-and-let-live kinda guy. And that's good, Bud. You're alright. Changes are happening fast. Neighbors here, neighbors there, are stressed out."
"But we're all neighbors?" asks Bud hopefully.
"We're all neighbors, Bud, and we're Americans, and our job is to lift up what's best in us, not tear each other down. And have fun because life is short, Bud. Have fun."
Back in the waiting room, a barbecue has busted out with some of country music's biggest stars— moderate, liberal, conservative, straight, gay, white, black, superstars and hot new artists. A cooler is filled mostly with Bud Light but visible too are Coors, Miller Lite, Modelo, and Yuengling (all brands that had a boost). While these brands are all in the cooler, you can't tell which one anyone has in their hand because they all have koozies that say America. Cheers.
Whatever Bud Light comes up with, its 2024 Super Bowl spot needs to be immediately funny and gently clever, country-music-star-studded and across the political spectrum. It would need to execute a huge, positive statement to the nation on behalf of both business and entertainment: We're all America. Life is short, and we want to have fun.
Lead, don't be led
Across America's digital, media and political landscape, we keep seeing strategies led by mob-like reactiveness and worst instincts, rather than institutions and people with a platform leading us away from those things. The former can stir up quick, loud and intoxicating hits of attention, but it sells out everyone and rips apart everything.
Bud Light's marketing needs to be experienced as authentic, big-hearted and unifying. It must convey a much larger spirit than a corporate sales fix. It must be a demonstration of positive leadership that stays centered, avoids 'gotcha' triggers, honestly acknowledges the turmoil that occurred and ultimately guides Americans to ponder basic unity over divisiveness—at a table big enough for everyone.