SAN FRANCISCO – Oct. 24, 2023 – Bospar, the "politely pushy" PR and marketing firm that puts tech companies on the map, announced it was named an honoree on Inc. Business Media's second annual Power Partner Awards list in the advertising and marketing category.
The Power Partner Awards honor B2B organizations across the globe that have proven track records supporting entrepreneurs and helping startups grow. The list recognizes 389 firms in marketing and advertising, health and wellness, financial services, legal, logistics, productivity, and other areas of business.
In an email sharing the good news, Inc. Editor-in-Chief Scott Omelianuk wrote, "This is no small feat, as thousands of companies applied to be recognized as an Inc. Power Partner, and only a small fraction made the list. Clearly, Bospar has gone to extraordinary lengths to drive its clients' businesses as it does its own."
"Omelianuk hit the nail on the head — Bospar's MO is to consistently go to extraordinary lengths to drive clients' business results," said Curtis Sparrer, Bospar principal and co-founder. "This recognition is incredibly meaningful, as it comes from our clients, who were asked to describe our business relationship and results. I am immensely grateful to our clients for giving us the opportunity to be their 'power partner,' to our hard-driving, creative team at Bospar who are the reason behind all we accomplish and of course to Inc. for this significant recognition."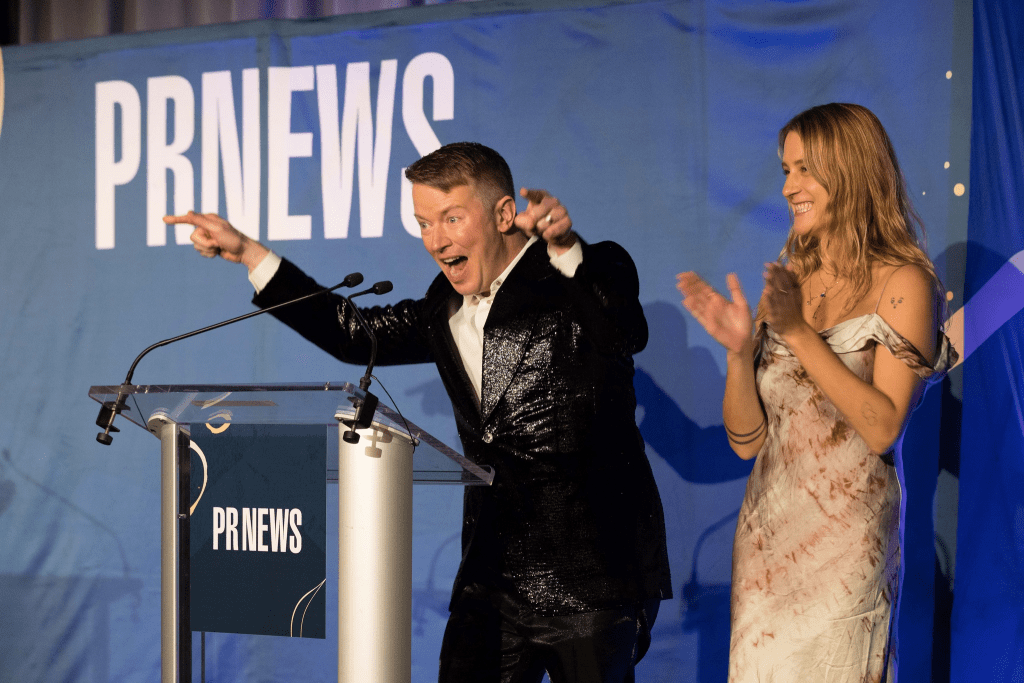 The companies on the list received top marks from clients for being instrumental in helping leadership navigate the dynamic world of startups. These B2B partners support entrepreneurs across various facets of the business, including hiring, compliance, infrastructure development, cloud migration, fundraising, etc., allowing founders to focus on their core missions.

Earlier this year, Bospar secured a spot on the Inc. 5000, for the third consecutive year, ranking No. 2563 in 2023. So far this year, Bospar won over two dozen awards for its outstanding work, including PRNEWS Agency of the Year: Medium, five North American SABRE Awards and seven PRovoke SABRE innovation awards, was named to Fortune's America's Most Innovative Companies list, the only PR agency to receive this recognition, and to the Financial Times list of The Americas' Fastest-Growing Companies 2023.
To view the complete list, go to: https://www.inc.com/power-partner-awards/2023
The November 2023 Issue of Inc. magazine is available online now at https://www.inc.com/magazine and will be on newsstands beginning October 31, 2023.
About Inc. Business Media
The world's most trusted business-media brand, Inc. offers entrepreneurs the knowledge, tools, connections, and community they need to build great companies. Its award-winning multiplatform content reaches more than 50 million people each month across a variety of channels including websites, newsletters, social media, podcasts, and print. Its prestigious Inc. 5000 list, produced every year since 1982, analyzes company data to recognize the fastest-growing privately held businesses in the United States. The global recognition that comes with inclusion in the 5000 gives the founders of the best businesses an opportunity to engage with an exclusive community of their peers, and the credibility that helps them drive sales and recruit talent. The associated Inc. 5000 Conference is part of a highly acclaimed portfolio of bespoke events produced by Inc. For more information, visit www.inc.com.
About Bospar
Bospar is the award-winning "politely pushy" tech public relations agency. The firm provides clients with national support thanks to its distributed agency model, which it launched in 2015. Bospar's staff includes marketing and PR experts and veteran journalists from top-tier tech and business media. The agency's strategic and creative thinkers excel in earned and social media, analyst and investor relations, and public affairs. Leaders from brands including Marqeta, Snowflake and Unisys trust Bospar to drive category leadership for disruptive technologies and solutions. Visit www.bospar.com, Twitter and LinkedIn.