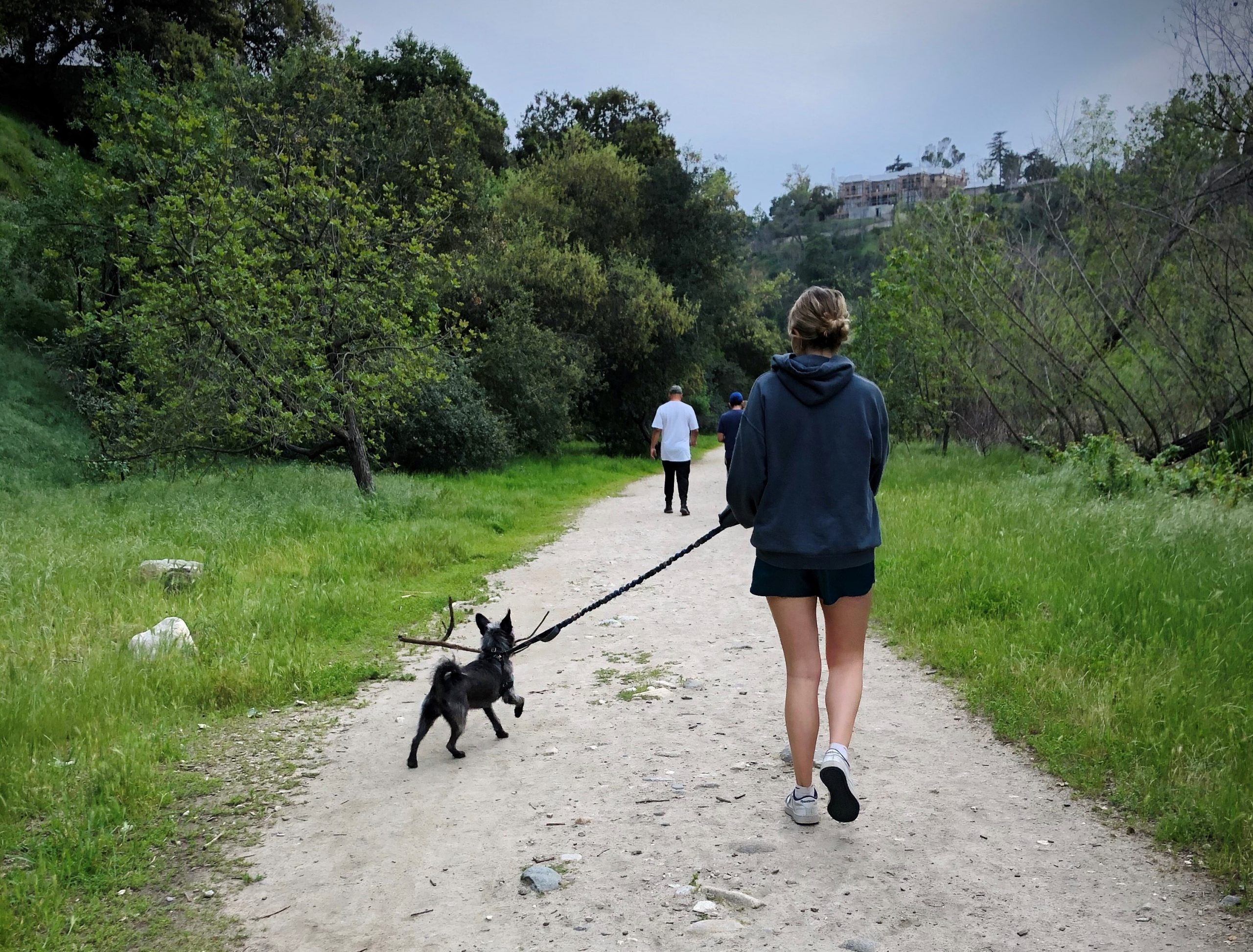 Millions of Americans are entering their second month of sheltering at home to mitigate the spread of COVID-19. These are unprecedented times filled with uncertainty. For parents who are tasked with taking care of children while working from home, there are unique challenges to overcome in addition to managing the daily stress of life during a crisis.
Whether your child is a teenager in high school like mine, a nine-year-old in grade school like my stepdaughter, or a toddler who is always on the go, the parents of Bospar have compiled a list of tips we hope will be helpful to other parents sheltering and working at home.
Make Small Children Feel Included When It's Time to Go to the "Office"
Set up a desk for your child. Stock the desk with plenty of paper, crayons, and markers and include an iPad and play telephone. If a child thinks that he or she is working, too, they feel included and more likely to be cooperative when the work day begins.
Get physical! Set aside some play time outside and help kids expend their excess energy.
Plan a virtual play date. Gather a group of other working parents on Zoom and plan a virtual picnic focusing on food that starts with the "letter of the week." This gives kids an opportunity to see their friends and gives you a break from work.
Don't be afraid of screen time. We're in uncharted waters here, and you may very well need to turn on Netflix or Disney + to get an hour (or more) of quiet work time—and that's ok!
Stick to a Schedule With School-Aged Children
Plan the day the night before. Set a schedule for both you and your kids to avoid a free-for-all during the day. Plan the day the night before when you've had a chance to review your work calendar for the day so you know what's coming.
Check out ABC Mouse! ABC Mouse is a series of educational apps for kids that teach age-appropriate math, science, reading, and art, and it's available on all mobile platforms. It's great for conference calls because it's easy enough for kids to navigate on their own, keeps them busy while you're working, and enhances your child's learning.
Leverage your social network. Instagram, Facebook Groups, Pinterest and YouTube have great ideas for how to keep your kids happy, enriched and out of your hair with simple activities like making mosaic sidewalk chalk with painter's tape or designing fruit loop rainbows. Use your parent network to come up with interesting and fun things for your kids—and share your own ideas, too!
Provide a Good Support System for Your Teenager
Be a good listener. Many teenagers in high school are experiencing overwhelming uncertainty, disappointment and isolation. The coronavirus has stolen important moments from their lives such as college tours, prom and graduation ceremonies. Be there to help your teen problem-solve, but, most importantly, be a good listener and sounding board when your teen wants to share their thoughts and feelings with you.
Set and reinforce boundaries. It's critical to keep to a routine during this time of crisis. Make sure your teen is completing their online studies as well as keeping up with their household duties and getting daily exercise. Pro tip for your colleague- or client-facing moments: create a "Do Not Disturb" sign and tape it to the back of your laptop when you need to focus without household disruption.
Make time to decompress together. When online learning and work are done for the day, suggest some fun ways to decompress and let off some steam. Watch your teen's favorite show on Netflix together, play Fortnite, create videos on TikTok, run outside, take an online yoga class, or make a meal together.
In many ways, COVID-19 is turning our lives upside down, and it may be many months before our lives resemble anything like they did before the virus. While this is disheartening to say the least, we must find solace in the silver linings – that we are all in this together and that we have newfound time with our families to treasure.