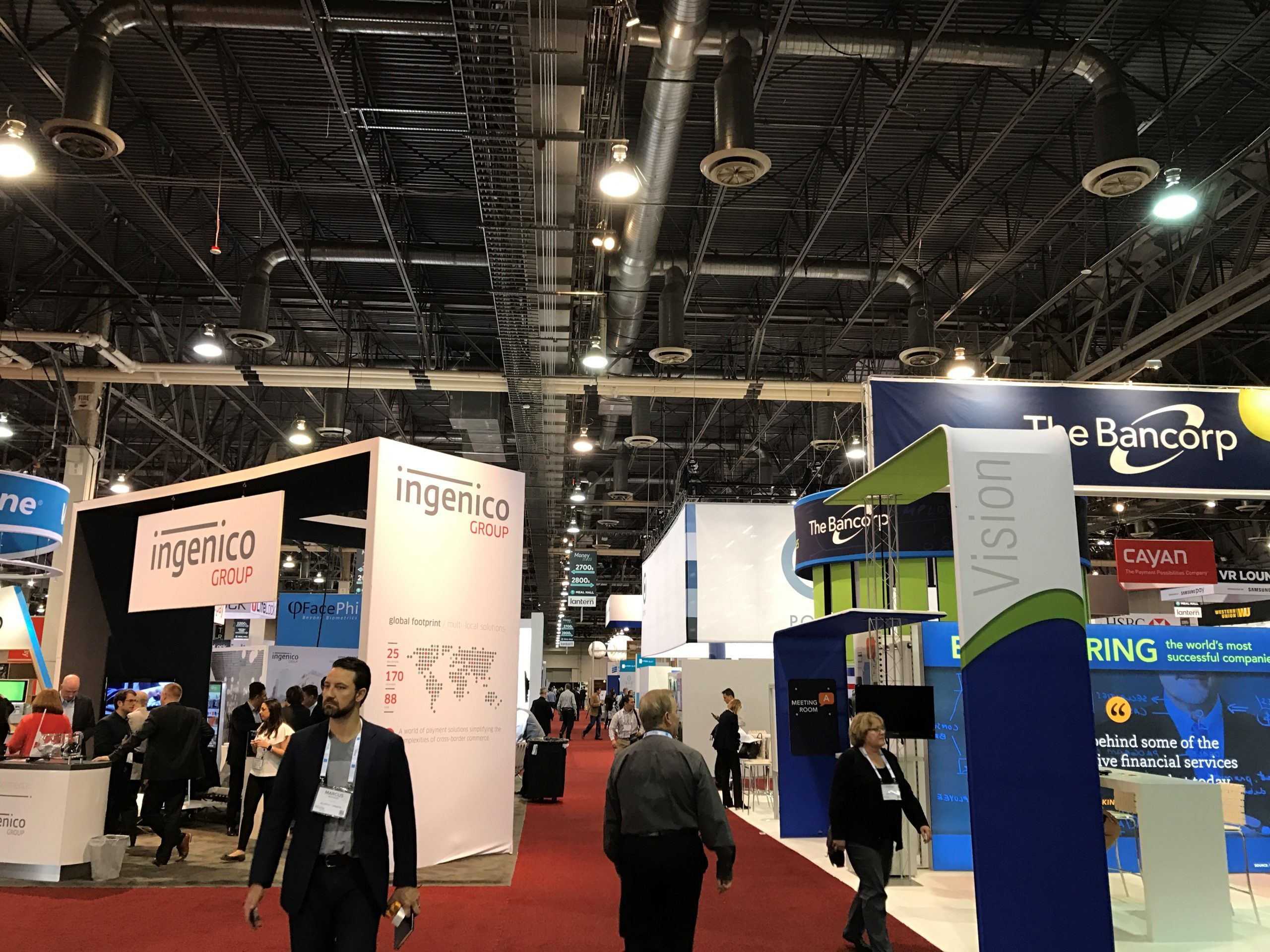 As a PR professional for many years, I have time and again watched clients make plans for the big yearly trade shows—SXSW, CES, Money2020—with all of the excitement of kids off to summer camp. They leave with big hopes for new leads, grand dreams of media coverage and plenty of sunscreen. Without fail, they return exhausted and somewhat disillusioned, if not sunburned.
For what is likely one of the biggest investments in the annual marketing budget, the bottom line is that trade shows—and especially big trade shows—can feel like a waste of time and money.
My company recently conducted a survey on the topic so that you wouldn't have to take my word for it. Here's what we discovered.
Big shows are not the place to get big coverage—or much else
Sixty-four percent of marketers say they have been disappointed when attending major trade shows like SXSW, Money2020 and CES. Top reasons cited include cost of attendance (45 percent), not getting the right spot on the conference floor (45 percent), low-value leads (36 percent) and the wrong speaking slots (36 percent).
But even more (69 percent) have been disappointed by the media coverage their company received at these conferences. Top reasons include:
Company's news was lost in other trade show news stories – 31 percent
Media did not cover their company at all – 31 percent
Media interviews did not result in articles – 23 percent
Journalists were difficult to reach or did not show up for scheduled interviews – 23 percent each
Company news appeared in a roundup of competitors – 8 percent
Most marketers feel that major trade shows are only a worthwhile investment when you want to speak before a large audience (64 percent) or demonstrate that you are a major brand (45 percent).
"For me and most marketers I know, trade shows and conventions are a necessary evil. They're expensive so they don't deliver a worthwhile lead gen ROI, but you can't measure them only by lead gen metrics," said Michelle McLean, vice president of marketing at ScaleArc. "Trade shows deliver that softer, hard-to-measure benefit of increased awareness, which remains important. The trick is to invest in the right lead gen/demand gen mix. Limit trade shows so you have enough dollars to invest in programs that deliver a much higher ROI."
"Larger conferences may cost a bit more money, but we still find them worthwhile because we can get our name out there and connect with potential clients and investors," said Stephanie Gries, community outreach manager at Travefy.
However, 18 percent of the survey respondents feel that major trade shows are never a good investment.
Small industry trade shows yield better results
Meanwhile, marketers have a much more favorable opinion of small industry trade shows—with 92 percent saying that these are a better investment for connecting to customers (75 percent), securing thought leadership speaking roles (67 percent), hosting receptions or events with less competition (50 percent) and securing positive media coverage in target industry publications (33 percent).
"We choose our trade shows carefully," said Gary Beasley, co-founder and CEO of Roofstock. "Our strategy is generally to not spend a lot on sponsorships but instead to take full advantage of the fact that so many industry participants are in the same place and use that opportunity to create a full schedule of productive meetings with customers and potential customers."
"We have had wonderful experiences at events that succeed in matching the right target audience and solution providers. This is the only place in the digital era to meet your clients face-to-face and discuss how can you help them solve their challenges," said Sabo Taylor Diab, vice president of marketing at Loom Systems.
"Connecting with your prospects and clients in person is a main driver for sales and marketing, and events are still a top choice for this," said Cristina Danila, global marketing manager of Backbase. "But engaging with customers and prospects needs to start well before the event itself."
"As we have seen in the marketing for our log analysis platform, physical events are very good for personal interaction for lead generation and demonstrating product value as well as building community relationships for PR purposes," said Samuel Scott, director of marketing and communications for Logz.io, marketing speaker and columnist for The Drum.
Big or small, shows are worth their weight in social media
Whether going big or going small, the marketers we surveyed were in agreement about both the necessity of social media efforts to succeed at trade shows and the value of trade shows for social media collateral.
Seventy-eight percent of marketers said social media is a way to keep track of spontaneous show moments, and another 78 percent said it creates a channel through which people can experience show activities. Half said social media brings more people to the company's booth, 36 percent said social media creates more "stickiness," and 29 percent each said it generates new contacts and helps with company recruitment.
Perhaps unsurprisingly, the vast majority (93 percent) ranked Twitter as the most useful social media tool for trade shows, followed by LinkedIn (67 percent).
Marketers also agreed unanimously that photos are essential to a trade show or convention social media effort, as well as clever content (86 percent), a follow-up plan for after the show (57 percent), videos (50 percent), and a hashtag strategy (50 percent).
"If a given trade show isn't pre-planned at the level of the Normandy Invasion, it's doomed to fail. Sales meetings need to be pre-scheduled, speaking slots secured and every show attendee assigned specific objectives—from thoroughly deconstructing a competitor's pitch to making a number of new contacts," said Simplilearn CMO Mark Moran.
Lauren Bocci, vice president of marketing at VictorOps, agreed. "Events can be expensive to execute, in terms of both time and dollars, but if you have a comprehensive plan of attack and an understanding of what success looks like for your organization, they can be tremendously successful."
This article first appeared in Adweek.