The Cannes Lions International Festival of Creativity feels like a French movie: over-the-top, ironically self-aware and finally ends in such a manner you are uncertain what happened. Or if you want to see it again.
After my second year of attending, I am still unsure.
Here are my key takeaways and recommendations for any PR firm or public relations specialist braving the Lion's Den.
Let's start with something tactical: the Croisette. The Croisette is the boulevard where Cannes' best-known event is held, The Cannes Film Festival. The Lions has the same setting, giving this event celebrating advertising a level of Mediterranean glamour.
The boulevard is also a fulcrum of attitude, sunburn and tourists. If you must get across Cannes, you likely will do it on foot, so use Rue d'Antibes instead. It has more shade and less construction. Anticipate it will take you 30-40 minutes to get to anything but give yourself more time if you are attending an event where you need to look put together. Cannes in late June feels hotter than Houston or Miami in the stink of summer –and is equally unforgiving. Consider packing only flowing silks and linens since cotton will simply betray sweat stains.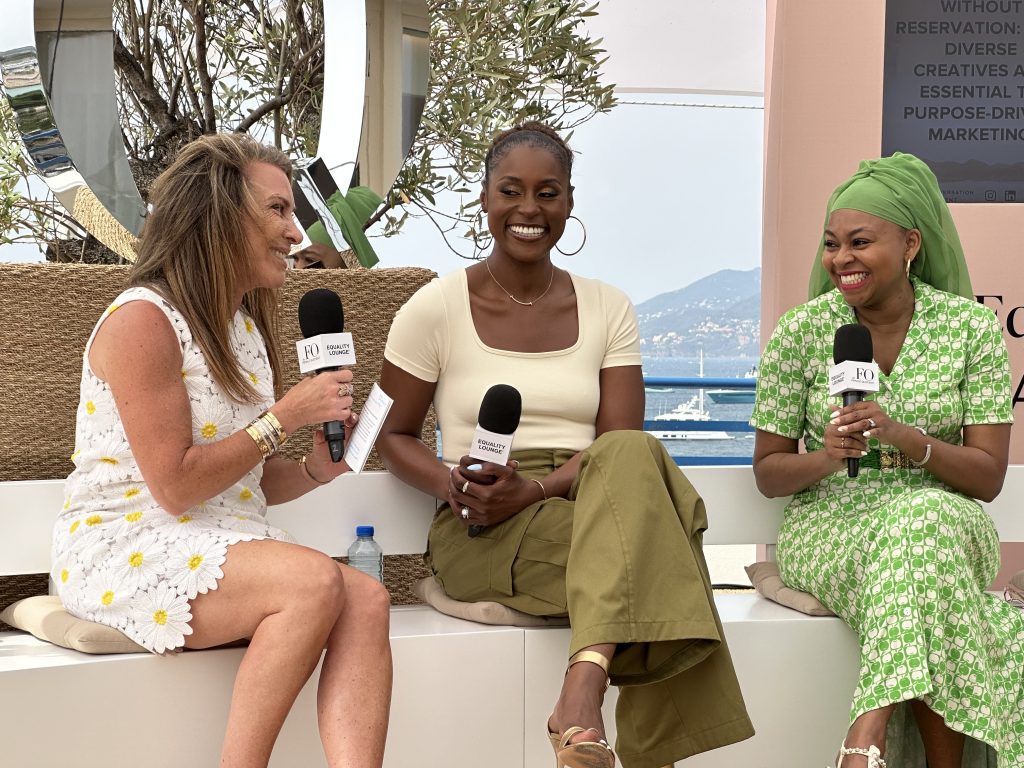 Speaking of sweat stains, there are only three reasons why to risk them for Cannes Lions:
The challenge of the awards
To drive business leads
Industry visibility
Judges seem to have a checklist when it comes to awarding a Lion for a PR win. It's not just creativity that drives results or mere positive publicity; it's tackling an important issue like breast cancer, creating a product such as Door Dash's self-love bouquet, and organically capturing a moment when the campaign took on a life of its own.
Bospar's Club Courage Cannes Lions 2023
Perhaps the quirkiest win was for Red Havas Middle East for its work with Adidas. To collaborate with the city of Dubai, Adidas created a sneaker that celebrated the Ravi restaurant, a beloved restaurant in the town's old quarter. Here's how the formula stacks up:
Tackle an issue: the nature of collaboration – how do you engage with a community of 50 nationalities?
Create a thing: Adidas sneakers in the colors of the Ravi restaurant, complete with the menu tucked inside
Wild campaign takeoff: After the online store sold out, people started reselling at crazy prices
Looking for new business prospects at Cannes? I recommend eschewing the big beach parties and focusing on smaller events. PRWeek, for example, offers events with 30 to 40 people, which seems to be the Goldilocks range of being both targeted and allowing for kismet. If you are really ambitious, consider downloading the Cannes Lions App the moment it's released and using the network feature (a la Tinder or Grindr) to set up meetings beforehand.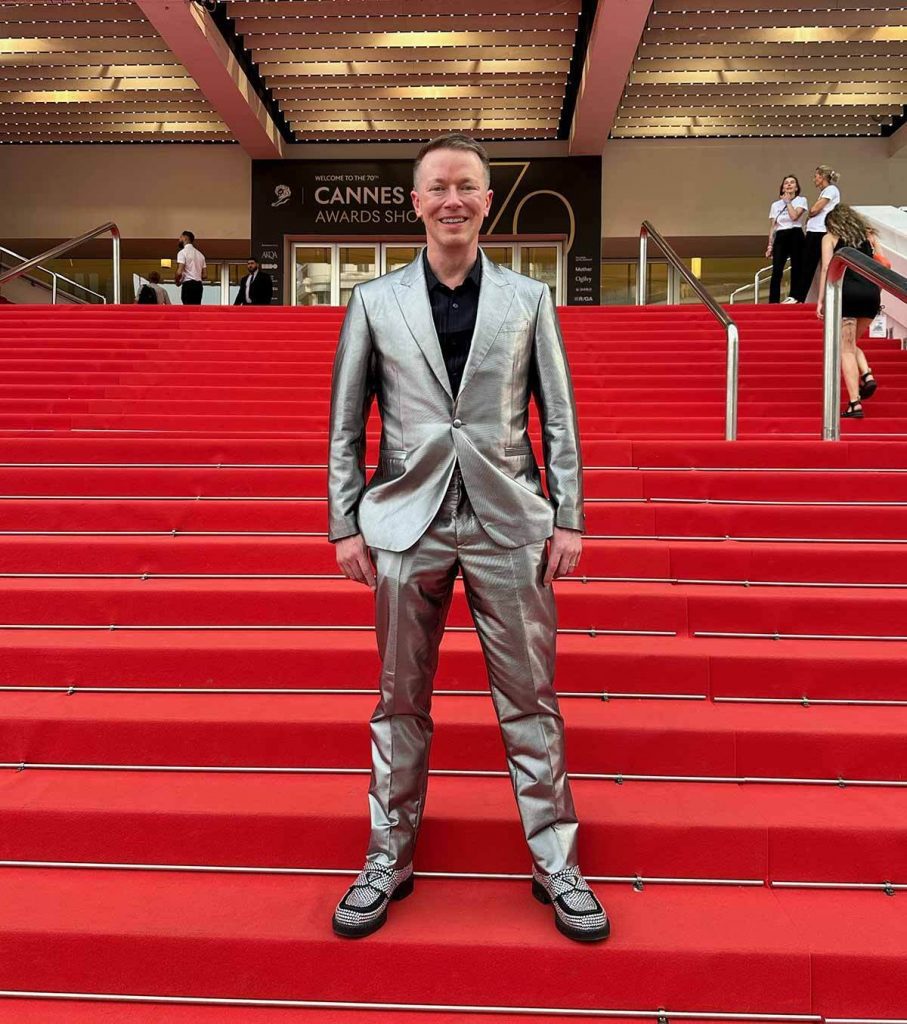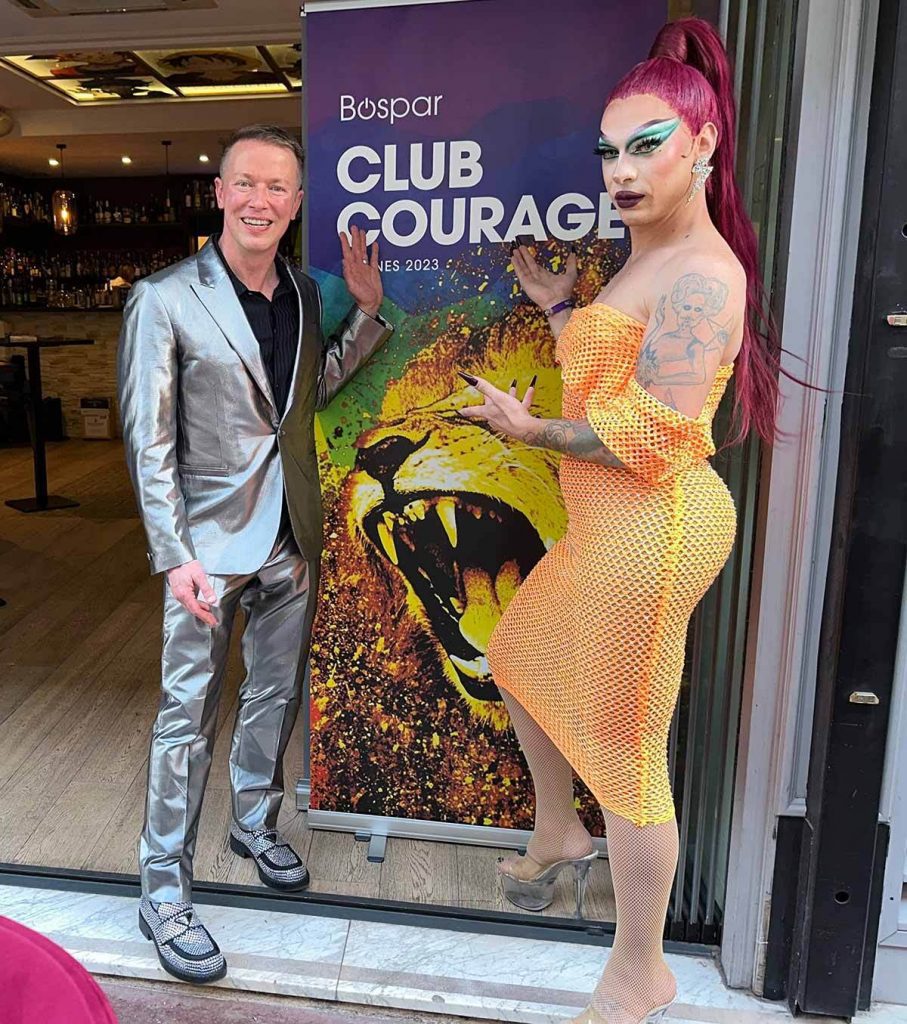 The challenge I faced my first year of attending was not having an engaging platform to use as an icebreaker. When someone asked me why I was attending, I could say I was speaking at The Female Quotient's Equality House about brands standing up for women. But after that, I didn't have much to offer.
That led us to think: why not host a party? That certainly offered much more to people we met than humble bragging. And it fulfilled our own need for industry visibility at Cannes Lions.
We took a page from our clients, the tech disruptors that are looking to fulfill a need. We realized there wasn't a nightclub for Cannes Lions' LGBTQIA+ attendees, so we built one based on our experience with San Francisco Pride and Oakland's Fluid510 nightclub. This comes at a time when brands supporting the LGBTQIA+ community are under siege, and there's a need for corporate courage. Voila! Club Courage was born!
On June 21, just after the Lions PR awards were announced, we converted L'Experience Bar into Club Courage with PRWeek's Steve Barrett and Cannes' Drag Queen Holly White. We positioned the event as a celebration of brands supporting the LGBTQIA+ community and partnered with Propeller Insights to poll 5,000 adults around the world. We discovered that most people believed Nike was the brand most steadfast in supporting LGBTQIA+ people. A social media blitz followed.
A few lessons learned:
Cannes parties don't really get started until 11 p.m.
Most people won't eat food – but they will drink plenty!
The average RSVP attrition rate for a first-year event is between 75% to 80%
The best moment for me? A student from Asia (I'm still keeping his home country out from publication) approached me, wanting advice on some of the biggest decisions in his life. You can already guess the narrative. Yes, he's gay. Yes, he's from one of those countries that makes that problematic. And yes, he wouldn't have known whom to talk to unless we put ourselves out there.
So, I guess that does make Cannes Lions worthwhile after all.