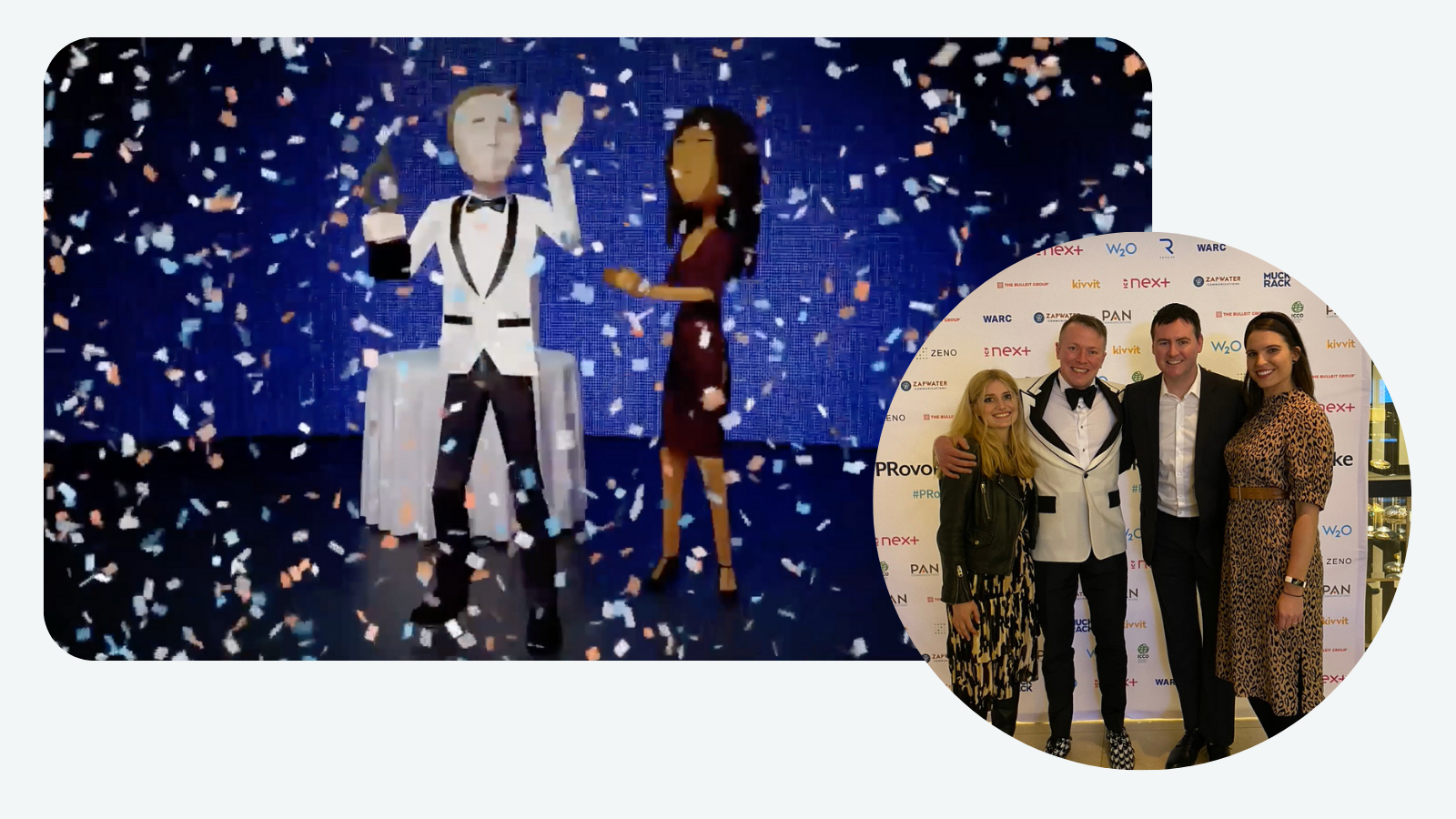 When the pandemic threw us all into a new world of being exclusively online, we settled for grainy webcam images and poor lighting. Now more than two years in, it appears that the "new normal" will be hybrid work environments, and it makes sense to take a fresh look at one's online presence – and to review some easy techniques for improving your audio and video.
In a way, we're all part-time broadcasters now, and presenting your own "broadcast" is pretty straightforward – lighting, audio, backgrounds, and shot framing. Just adding one small light can improve video, and a basic microphone can greatly enhance sound, while a pleasant, non-distracting background and a well-framed shot will add polish – helping to convey your message more effectively.
Following are four actionable tips to enhance your AV presentation:
Step 1: You Light Up My Life
Lighting is essential to looking good on camera, and an elaborate setup isn't necessary for quality results. Avoiding shadows is important, so consider three small LED "panel" lights to place on either side of your webcam. A third light can be placed above the camera, pointing downward, for face lighting. It can also be positioned below the monitor pointing upward, which will remove shadows from your chin and nose. This is why most TV news anchor desks have lights inside of them, pointing up.
One easy-to-use light can be found here, and most lights today are small, lightweight and rechargeable via USB cord.
Step 2: Ditch Your Laptop's Microphone
Built-in laptop microphones simply aren't very good. Their need to be compact means that they don't capture sound well, and they're biased towards midrange vocal frequencies. However, inexpensive microphone upgrades will enhance audio, which can be particularly important for presenters.
Consider a USB microphone that will boost sound, while reducing background noise and echoes. Basic mics start around $25, and even the "gold standard" broadcasting microphone is just a few hundred bucks.
When using a plug-in USB microphone, earbuds are still needed to hear the return audio. The audio output comes through the headphones, and the input is the USB microphone.
Step 3: Fix That Background!
When it comes to online meeting backgrounds, it helps to look professional. Room Rater notwithstanding, we're all tired of cluttered offices and kitchens. Many conferencing tools like Zoom offer switchable backgrounds, but real backgrounds are always the best choice. This is because they eliminate any haze as you move about the frame, while also providing more control over shot composition and better visual depth.
For example, you can place logos or art on your laptop screen, and frame your shot like a professional news broadcast. You can also place adjustable colored lights or bulbs, such as the Philips HUE, to adjust colors to your liking – giving you a range of choices, from clean daylight to a pop of color, perhaps in the same shades as your company's logo.
Step 4: Work The (Camera) Angles
Shot selection and camera angles can also make a big difference in the quality of your online presentation. Even with a laptop webcam, you can position yourself effectively to be seen and look natural.
Key concepts to keep in mind are to position the camera lens at eye level, to eliminate large areas of background space and to avoid being too close or too far from the camera. Framing the shot such that your head and shoulders take up the majority of the screen is usually about right. And, if you're using a logo or artwork behind you, the shot can be framed like you might see on a news broadcast.
For example, center yourself in the shot and place the logo over your shoulder– so that when several people are on the screen (sometimes called a multi-box), your logo is still visible.
Lights, Camera, Action!
In the end, being your own TV producer isn't difficult. With just a few simple techniques, you can greatly improve the quality of your own personal "broadcast." Not only do these techniques make you look better, they will help you communicate your message in a more distraction-free way. And as we enter the next phase of hybrid work, that's a welcome development.