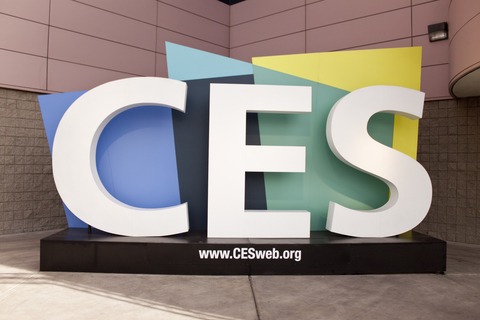 It's that time of year again. The holidays are fast approaching, and, with them, techies from around the globe are preparing to attend the mother of all tech conferences: CES.
If you're one of the lucky thousands planning to attend, please enjoy the following hard-won tips and tricks that helped me survive CES 2016.
Wear your comfiest pair of nice shoes
You will be walking A LOT during the show, so be prepared for that. But also be prepared for an impromptu business lunch or drinks at a swanky restaurant. Remember: you are in Las Vegas. You can never be overdressed.
Carry your business cards
Bring plenty of business cards, and make sure they are easily accessible. Nothing is more embarrassing than scraping the bottom of your purse or tote bag for those last few ragged business cards you know you've got in there somewhere. Also, be sure to decide in advance where you will be putting the business cards you collect, and make sure it is somewhere distinctly different from where you are keeping your own cards. Imagine accidentally handing over someone else's card to a new contact!
Take advantage of your surroundings
CES puts on some great events in the city, and each one is an opportunity to network and unwind. Make a list of all the after-parties, contact promoters and plan your schedule accordingly. You want to attend the best parties and sit at the best tables, because that's where the best networking occurs.
Download the apps
There are some great CES apps available that help with your registration, car rental, hotel reservations and free transportation to and from CES venues. Some even tell you the times and locations of the after-parties. And don't forget to use your own social media apps regularly—social media is the best way to find out where you should be at all times and who's who at the event.
Eat well, rest well, stay hydrated
Have a full and hearty breakfast, and pack plenty of snacks each day. The food on the show floor is limited and just about what you'd expect from a convention center. I brought trail mix, protein bars and a bottle of water, which helped keep me on my feet.
Last but not least, make sure you get enough sleep! The conference is exhausting all by itself, and the setting—Las Vegas—tests many attendees' self-discipline. Have fun and enjoy Vegas, but also get a full night's sleep every night—because walking the floor requires a lot more energy than you think it's going to.