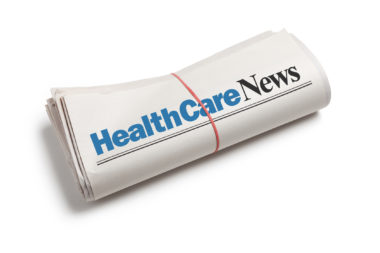 You've invested in a new website for your practice and gotten a flawless blog design and some decent-looking content. So, now what? Why aren't the patients flooding in? If the amount of new site visitors per month is leaving you deflated, you need a better way of getting eyeballs on your site. And not just any eyes but actual qualified traffic that will lead to patient acquisition and retention.
Check out these tips for healthcare practices that will help you grow your business.
Understand the customer journey
Businesses in the healthcare industry are particularly searched for on the web. Patients like to carry out research before placing trust in your practice. According to a Pew Internet Research survey, eight out of ten health inquiries start with a search engine, with 72 percent of U.S. consumers admitting to looking online for health-related information. The majority of potential patients will start their customer journey through Google. And if your practice fails to appear, you're falling at the first hurdle.
Some 60 percent of all these searches are now initiated on a mobile device, which means that you need to make sure your website is optimized for all platforms. PatientPop, an online marketing platform that focuses on accelerating growth for healthcare companies, defines one of the basics as "having a mobile-responsive site."
So, make sure you're using a flash player compatible with iOS and that your mobile version is optimized for speed — 40 percent of customers will exit out of a website that takes more than three seconds to load. If yours is cranking into life like a rusted engine on a winter day, you're losing out on valuable business.
Be clear about your message
While trying to jump on the viral content wagon and follow the latest social media trends, it can be easy to lose your focus. This can cause your message to become diluted and for site visitors to feel as if they're landed in a foreign place when they reach your site.
Instead, focus on writing content that lets you establish yourself as an authority in your niche. If you run a chiropractic clinic, for example, you should be blogging about the latest techniques in your field, how patients can find relief from chronic pain, or anything else related to your industry.
According to Luke Kervin, CEO of PatientPop: "Blogging about specialty-relevant topics positions you as a helpful, educational, trusted resource who wants to provide information." Try using a keyword research tool like Moz or Keyword Planner. This will allow you to see what patients are actually searching for and craft relevant content based around these topics.
Be sure to optimize your posts with the right keywords that will draw qualified traffic to your site. And follow on-page optimization guidelines by using keywords in your metadata and content. Kervin advises to "write engaging content, regular blog posts and a page title with a URL that clearly explains what your site is about."
Obsess over user experience
As high as 88 percent of customers will never come back to a website after having a bad experience the first time around. So, you really never get a second chance to make a good first impression.
Your site should be logical and easy to navigate, with plenty of space that lets the content breathe and the user zero-in on CTAs (calls to action). They should be able to find what they're looking for quickly and easily.
As Kervin adds, "Optimizing your site for all screen sizes, including tablets, smartphones and laptops, is no longer optional these days." Patients need to be able to book appointments, request further information, call a consultant and watch your presentation video from any device they're on. With 77 percent of North Americans now owning a smartphone, the importance of mobile optimization can't be stressed enough.
Get socially active online
Around 30 percent of total time spent online is now on social media sites. So, you need to find out where your customers are and make sure you're targeting them through the right channels. Kervin recommends, "Beef up your directory profiles and review sites with rich content — add photos, maps and information to your practice profiles."
All businesses can make content marketing work for them to drive conversions and onboard more clients. When it comes to healthcare practices, focus on being a trusted source of information and offering transparency through social media platforms and informative content. Craft a user experience that keeps your visitors on the site, answers their questions, and urges them to take action.
This article first appeared in Adweek.