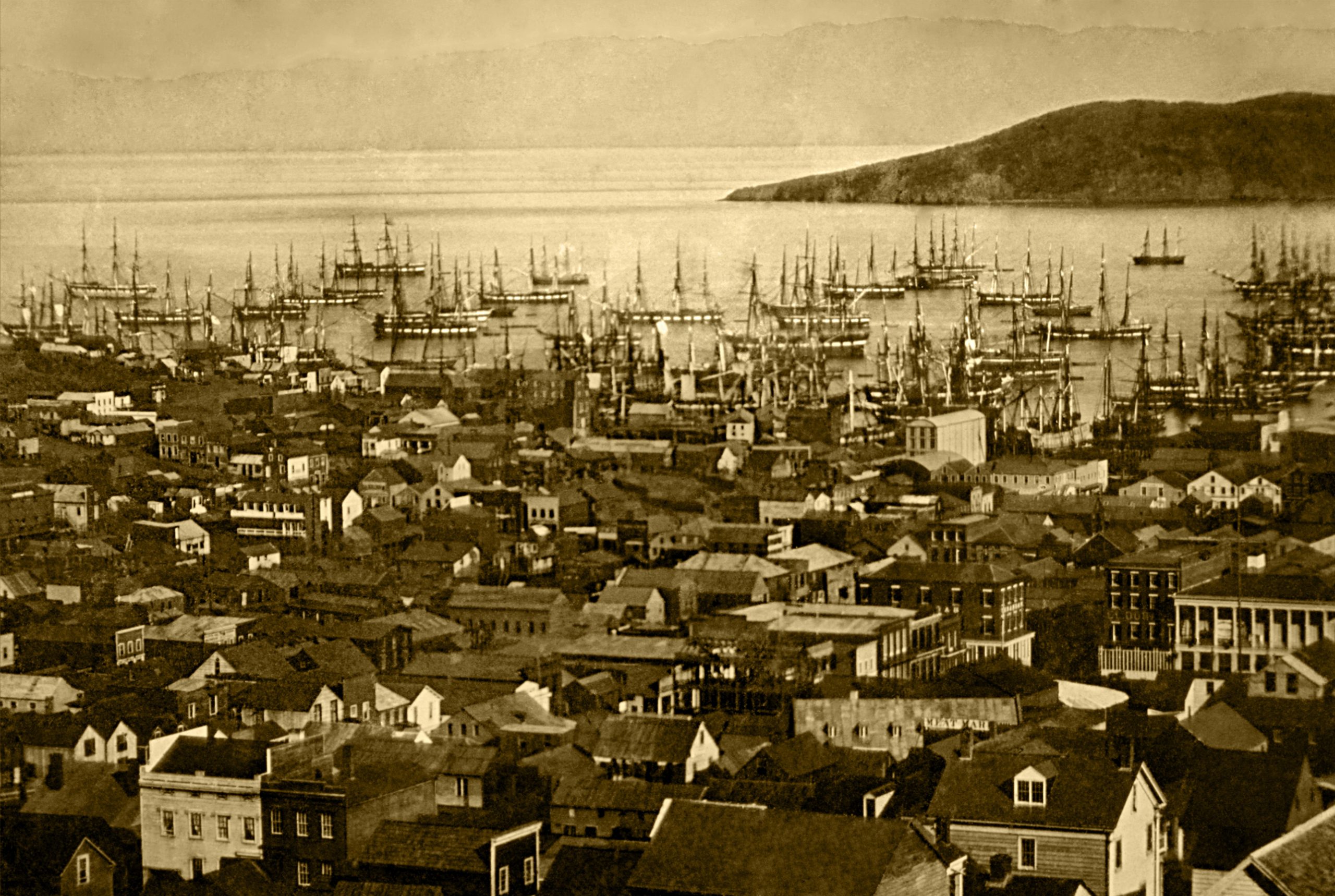 Bospar's "headquarters" is in San Francisco, and most of our employees live in the Bay Area. So, we have an unusual interest in what we see as the city's basic branding problem.
Let me explain. It all goes back to January 30, 1847, when San Francisco's mayor, Lieutenant Washington Allon Bartlett, dealt with San Francisco's first PR crisis: what to call the place.
Local merchants in the burgeoning port city thought that the name at the time, Yerba Buena, wasn't as well known as the far more famous San Francisco Bay. Meanwhile, General Mariano Guadalupe Vallejo was considering naming piece of land in the East Bay after his wife, Francisca. That pushed Lieutenant Bartlett into action: he renamed Yerba Buena "San Francisco," and General Vallejo had to settle with naming his parcel of land "Benicia"—his wife's middle name.
But 171 years later, the name "San Francisco" hasn't completely stuck. While residents of the city are almost unanimous in calling it by its proper name, visitors often use nicknames like "San Fran" and "Frisco," not realizing they sound like nails on chalkboard to locals.
"It is vitally important to call the city 'San Francisco' over 'San Fran,'" said Charles Fracchia, cofounder of Rolling Stone magazine and president emeritus of the SF Historical Society, a non-profit organization dedicated to the preservation, interpretation and presentation of the history of San Francisco and the surrounding Bay Area. "Utilizing the full name of any person or place gives it dignity, and I believe 'San Francisco' deserves to be referred to in its full name."
So, we thought we would do a public service for all San Franciscans who hate hearing "San Fran" or "Frisco" and do some PR on the matter. For starters we teamed up with Propeller Insights to find out what residents call the city versus what non-residents say. Propeller Insights surveyed 200 U.S. residents from the San Francisco Bay Area and over 1,000 non-residents on January 18-19, 2018.
The majority (65 percent) of San Franciscans and people who live in the surrounding Bay Area use "San Francisco" when referring to the city. Forty-six percent also call it "The City," and 37 percent call it "SF." While one in five residents admit to sometimes calling it "San Fran," and 9 percent admit to sometimes calling it "Frisco," if forced to choose only one name to call it, 75 percent of residents would go with "San Francisco"—only 1 percent of San Francisco residents would choose "San Fran," and only 4 percent would choose "Frisco."
Luckily, the majority of non-residents (67 percent) also prefer to call San Francisco by its proper name, but a much higher percentage go with alternatives, including "San Fran" (28 percent) and "Frisco" (13 percent), as well as some nostalgic nicknames like "Golden Gate City" and "City by the Bay" (15 percent each).
San Francisco Chronicle columnist Herb Caen (1916–1997) coined "Baghdad by the Bay" when he first relocated to the city: "years ago, this wide-eyed kid from Sacramento dubbed it Baghdad-by-the-Bay, a storybook city of spires and minarets, gay banners fluttering in the breeze." However, contemporary residents (79 percent) and visitors (73 percent) alike find "Baghdad by the Bay" the most off-putting name for San Francisco, followed by "Fog City" by visitors (49 percent) and "Frisco" for residents (52 percent).
Caen also took a stand on using Frisco: "Not Frisco but San Francisco. Caress each Spanish syllable, salute our Italian saint. Don't say Frisco and don't say San-Fran-Cis-Co. That's the way Easterners, like Larry King, pronounce it. It's more like SanfrnSISco, all one word minus a syllable."
So, if people know that saying "San Fran" is like fingernails on a chalkboard, will they stop doing it? Overwhelmingly the answer is yes: just over two-thirds of the respondents (67 percent) said they would change their ways. However, there are some trolls who will insist on using the wrong name no matter what. Who are these people?
Men (41 percent) are almost twice as likely as women (24 percent) to keep saying "San Fran"
Millennials (35 percent) and Gen Xers (37 percent) are most likely to keep using "San Fran," but more than three-quarters of Boomers (76 percent) would cut it out
By income level, people bringing home $150-$200K (55 percent) are much more likely to persist in using "San Fran" than people bringing home less than $50K (30 percent)
"With roughly two-thirds of locals in favor of calling San Francisco by its proper name – 'San Francisco' – it's clear that there's an appreciation of the city's name and the tradition associated with it," said Gabrielle Ferdman-Ayala, Principal of Propeller Insights. "While 'Frisco' is easy and catchy, it's likely to result in some raised eyebrows or eye rolls and might even expose you as an outsider. If you really insist on using a nickname, opt for the one most locals prefer – 'The City.'"
Ultimately this is a branding problem we hope we can fix. Granted, one press release and a blog entry do not change practices overnight, but at Bospar we believe PR can be transformative and effective if used on a regular basis. Our hope is that journalists, bloggers—and, frankly, anyone who loves San Francisco—will spread the word that the best name for the City by the Bay is the one it got on January 30, 1847.