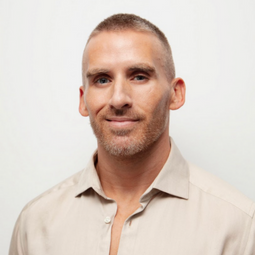 SAN FRANCISCO — December 2, 2021— Bospar, the "Politely Pushy®" PR firm that puts tech companies on the map, is pleased to announce that Shaun Leavy has joined the company as a vice president. In this role, he will provide strategic counsel to clients, focusing on helping to lead and grow Bospar's practice area dedicated to tech within the marketing, advertising and HR industries.
With more than 15 years of experience working in the PR industry, Leavy has a track record of conceptualizing and producing strategic campaigns that elevate awareness and build brand equity for some of the world's most notable companies. His experience in communications runs the gamut, from CPG, consumer tech and health and wellness to non-profit, music, celebrity, and entertainment. He has shaped PR and influencer strategy for megabrands ranging from Heineken-owned Tecate, Red Stripe and Tiger Beer to Brown-Forman's tequila portfolio, Samsung Mobile and Gold's Gym.
"We are thrilled to welcome Shaun to the Bospar team and to leverage his impressive skill set," said Curtis Sparrer, co-founder and principal at Bospar. "Shaun is particularly adept in creating and shaping comprehensive media strategies that have frequently landed his clients in some of the most coveted media outlets around, including The New York Times, The Wall Street Journal, USA Today, People Magazine, Masahable, The Today Show, and The View."
"What struck me most about Bospar was the company's commitment to their employees' growth and overall well-being," said Leavy. "It is a breath of fresh air in an industry that all too often puts employee needs on the back burner. It made my decision to join their team an easy one."
About Bospar
Bospar is the "Politely Pushy®" tech PR firm featuring a team of highly seasoned professionals who exist to put tech companies on the map. Bospar's principals include a long-time PR and tech industry guru, a former broadcast TV producer and award-winning media maven, a standout PR agency manager from the corporate side of a leading global law firm, and an experienced executive with both large agency and public company credentials. Bospar's larger team includes experts in both social and traditional media, as well as financial and analyst relations and public affairs.