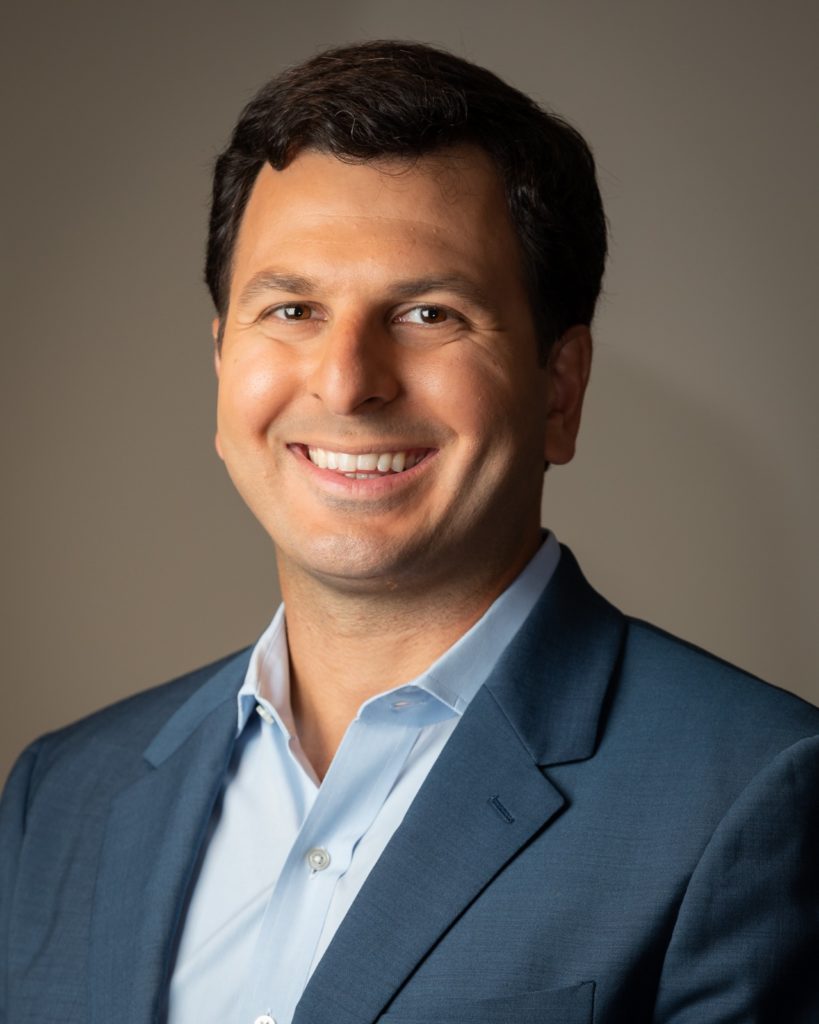 SAN FRANCISCO — October 21, 2021— Bospar, the Politely Pushy® PR firm that puts tech companies on the map, today announced its continuing surge, with record-breaking double-digit growth in revenues, new hires and new clients year over year.
Adding even more luster to the agency's award-winning team, Bospar named CNBC's Eric Chemi the head of its broadcast strategies department. As SVP of the program, Chemi will provide critical counsel to clients wanting to elevate their message and on-air appearance for the nation's top-tier broadcast outlets. He is also hosting a new video podcast series, "Politely Pushy® with Eric Chemi ," which lives at the intersection of technology and media, and will uncover how marketers, PR professionals and tech firms push their clients and issues into the conversations that matter.
As a television reporter for CNBC, Chemi covered breaking and data-driven news across all industries and sectors. Chemi came to CNBC from Bloomberg Media, where he was the head of data and research for Bloomberg's Television and Businessweek Magazine divisions. Before that, he worked in portfolio and risk management for Fortress Investment Group's flagship macro hedge fund and as a proprietary trader for JPMorgan. Chemi graduated with a degree in electrical engineering and computer science from MIT, where he was a researcher at the MIT Lab for Financial Engineering.
"​​I am thrilled to be joining forces with Bospar to help companies tell their story, especially using the power of video, as so many companies are still just getting started in that arena," said Chemi. "I'm looking forward to sharing with clients my media experience and past business experience in technology, finance, data analytics, and insurance, especially with those difficult-to-communicate intangibles. You typically can't see these things. So, how do you tell those stories?"
"When it comes to telling data-driven stories there is no one better than Eric," said Curtis Sparrer, Bospar co-founder and principal. "Eric will be invaluable in propelling Bospar to the next level, offering our clients the benefit of his experience as a broadcast journalist from the most respected top-tier business outlets. His experience and instincts align perfectly with Bospar's vision of how we will continue to thrive and grow in this challenging environment."
The addition of Chemi to the Bospar roster comes at a time when the agency 's momentum is bubbling over. From October 2020 to October 2021, Bospar garnered $10.5 million in revenues – a 68% increase from last year; serviced 102 clients – an increase of 59%; and hired a whopping 42 new employees, bringing its roster to 70 – a 131% increase.
Recent hires include Lisa Morgan, VP of content; Kimberly Barnes, SVP; Jessica Orsini, director of HR and accounting; Denyse Dabrowksi, SVP; Laurenn Wolpoff, director, media relations; Christoper Adams, content manager; and Sydney LaRoche, marketing supervisor. The social media team, which is growing exponentially, now includes: Mega Jewell, VP social; Samuel Harwit, social media director; Emmalyn Rafanello, social media account director; Conor Moran, social media assistant account executive; and Abby Centanni, assistant social and PR executive.
There also have been 14 new additions to the account function: account directors Carole Barrow, Kevin Martin and Rachel Verne; senior account executive Gabrielle Wright; account supervisor Torie Clancy; account executives Mila Cherednikova, Brandy Patton and Lily Whorl; account managers Kaitlyn Morales, Emily Roberts and Jessica Shein; and assistant account executives Miranda Irwin, Jessica Pechie, Madison Steilen, Jordan Tannenbaum, and Senja Toivonen.
Additional highlights over the past year include:
For the second year running, Bospar was selected for PR NEWS' 2022 list of the Agency Elite Top 100, an annual editorial roster of the most innovative PR and communications firms across the industry.
PRovoke Media named the agency the winner of the Northern American SABRE award in the category of e-commerce.
Bospar earned a Best in Corporate Branding award for client Prodoscore during the PRWeek 2021 Awards.
The San Francisco Business Times named Bospar as the seventh largest Bay Area LGBT-owned business.
About Bospar
Bospar is the Politely Pushy® tech PR firm featuring a team of highly seasoned professionals who exist to put tech companies on the map. Bospar's principals include a long-time PR and tech industry guru, a former broadcast TV producer and award-winning media maven, a standout PR agency manager from the corporate side of a leading global law firm, and an experienced executive with both large agency and public company credentials. Bospar's larger team includes experts in both social and traditional media, as well as financial and analyst relations and public affairs.