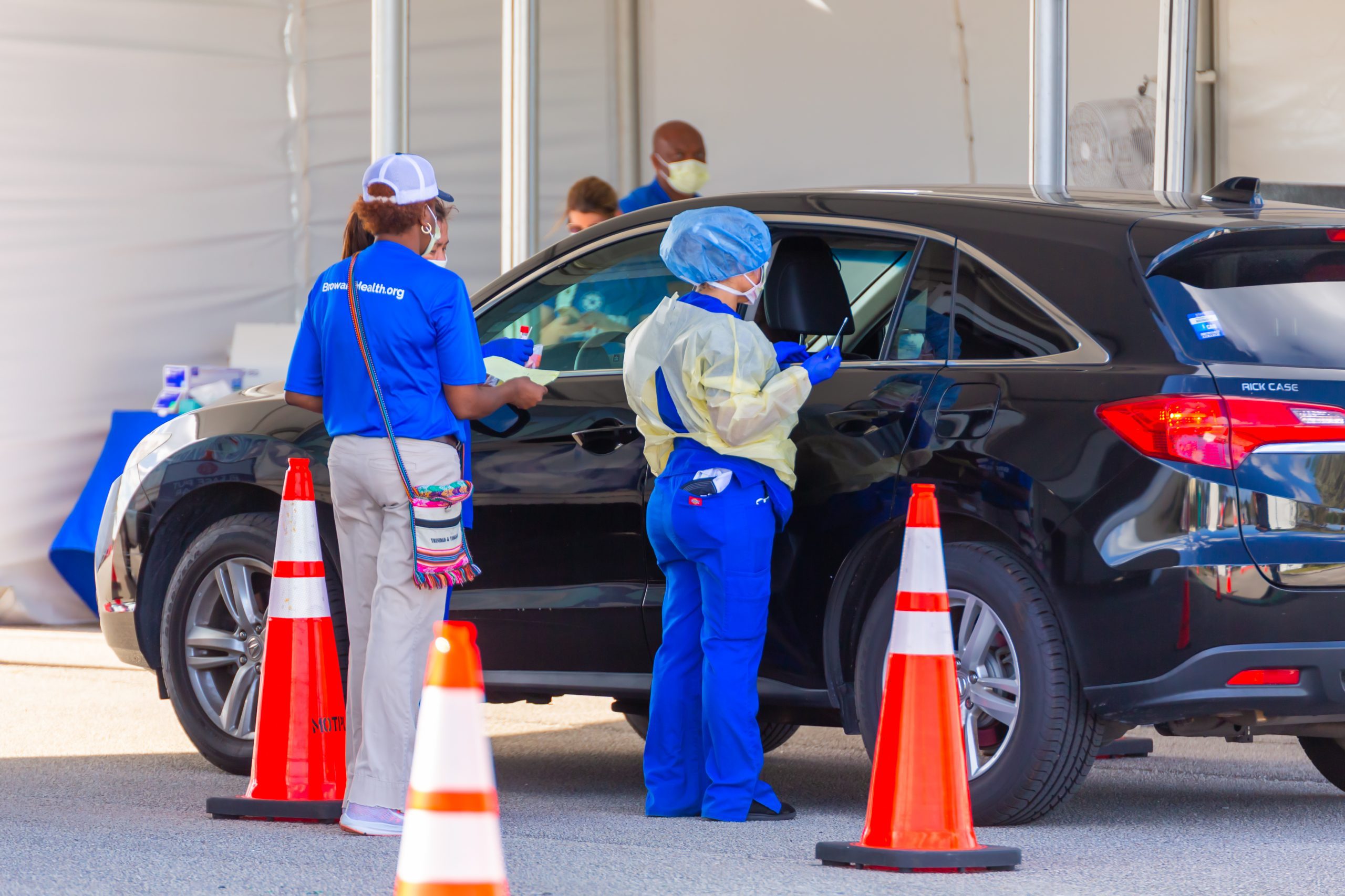 Nearly 50% of Americans are unsure they will return to their office
SAN FRANCISCO – May 12, 2020 – Bospar, the boutique PR firm that puts tech companies on the map, discovered that 30.7% of Americans said they won't take a vaccine for COVID-19 when it's developed. And a majority of Americans (69.3%) said they will vaccinate when they can.  
Age played a factor. Individuals 65 and older indicated they were the demographic most likely to vaccinate, with 78.3% expressing plans to do so. People ages 18-24 were the least likely (57.6%) to get a vaccine for COVID-19. Meanwhile, men were more likely than woman to say they would vaccinate (72.1% vs. 67.8%). Democrats were more likely to say they would vaccinate than Republicans (79.1% vs. 67.9%). Education impacted attitudes, too. Those with a master's degree or higher were the most likely to say they would vaccinate (81.1%) vs. those who had a high school diploma or less (60.3%).  Heterosexuals were more likely to consider vaccination than the LGBTQIA community (71.5% vs .55.9%).  
An overwhelming percentage of Americans (78.2%) said they believe researchers will discover a vaccine for COVID-19. When asked how they would respond to Americans who won't vaccinate against COVID-19, the No. 1 answer was "respect their choice," garnering a 49.4% vote. The second most popular choice was to physically avoid non-vaccinators (37.8%) followed by pressure non-vaccinators to change their minds (25%) and warn others about the status of those who did not get vaccinated (18.7%). More than one in 10 Americans (11.1%) said don't care whether or not others elect to get a COVID-19 vaccine.
COVID-19 has made Americans reflect on their lives. Nearly half of the country's population (43.7%) has been forced to work from home. A majority (50.2%) believe they will return to work in three to six months' time. A majority (51.8%) would be willing to return to an office job after COVID-19, but the rest of the country is apparently undecided about whether to go back to the office. The biggest fear about returning to the office (43.9%) is being exposed to COVID-19. That was followed by concerns that employers won't make changes to lessen infection risk (27.8%) and being too anxious to work (27.1%).   
Some Americans were more philosophical about the situation. More than 40% said when a vaccine is found they will find something they love to do. More than a fifth (21.4%) said they would travel to another state, more than a tenth (12.5%) said they would travel to another country. Some Americans (6.1%) said they will refuse to return to a physical office. 
The No. 1 answer Americans gave when asked what they will do when lockdown is lifted was "nothing – I will stay in lockdown until I know it's safe." That was the choice of more than one in four Americans (25.7%). There was a tie for the second favorite answer: Get a haircut (17.8%) and go to a restaurant (17.8%). The next most popular answers included: traveling, going to the gym and catching a movie.
There are some things Americans say they will never do, however. There was a tie for the top choice: fly on a plane; or go to musical festivals or concerts. Nearly one in five Americans (18.5%) said they would no longer engage in either activity. That was followed by going to the gym (16.2%), and visiting the theater to watch a movie (15.7%). But most Americans (50.9%) said they will continue life as normal.
"COVID-19 has profoundly impacted American life and culture – and these statistics prove it," said Curtis Sparrer, a principal at Bospar. "American businesses need to appreciate that 'back to normal' cannot happen automatically. Americans will simply be too unnerved to be productive. The biggest concern we have as communicators is that a selfish one-third of the population doesn't want to be inoculated from this worldwide threat. Our challenge is to change hearts and minds."    
About Propeller Insights
Propeller Insights is a full-service market research firm based in Los Angeles. Using quantitative and qualitative methodologies to measure and analyze marketplace and consumer opinions, they work extensively across industries such as travel, brand intelligence, entertainment/media, retail and consumer packaged goods. Propeller conducted its **national online survey for Bospar of 1,014 U.S. adults between April 28-29, 2020. Survey responses were nationally representative of the U.S. population for age, gender, region and ethnicity. The maximum margin of sampling error was +/- 3 percentage points with a 95% level of confidence.
About Bospar
Bospar is a boutique tech PR firm featuring a team of highly seasoned professionals who exist to put tech companies on the map. Bospar's principals include a long-time PR and tech industry guru, a former broadcast TV producer and award-winning media maven, a standout PR agency manager from the corporate side of a leading global law firm, and an experienced executive with both agency and public company credentials. Bospar's larger team includes experts in both social and traditional media, as well as financial and analyst relations and public affairs.