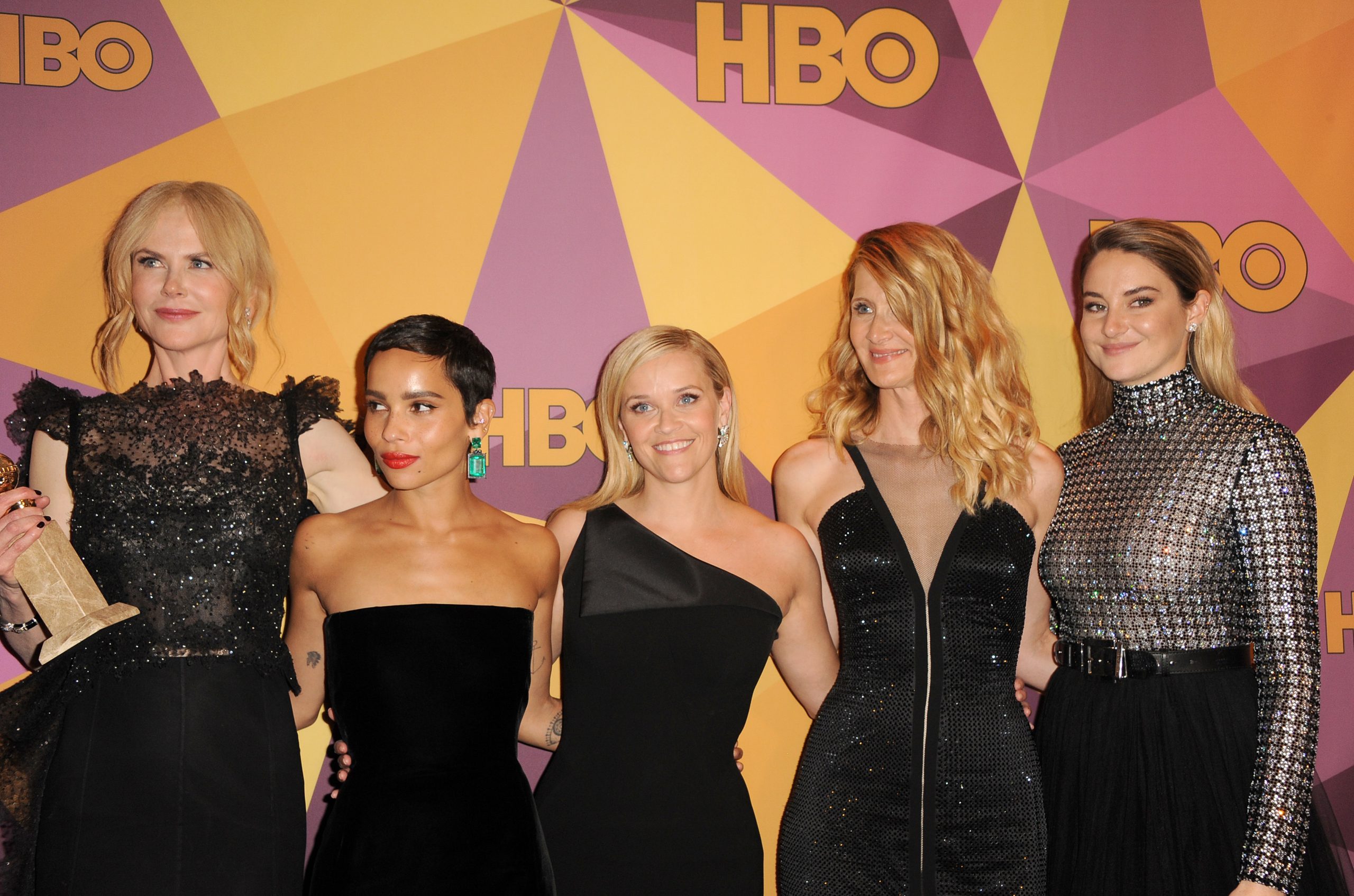 The finale of this summer's hottest show aired on Sunday, and it.was.big.
Fans of the book and the show alike have tuned in each week to watch Season 2 unfold to the tune of "Cold Little Heart," with crashing waves and views of the Bixby Creek Bridge running between shots of beautiful people. There's drama, there's storytelling, and there are precocious children and flashbacks of Alexander Skarsgård. What more could we ask for?
And in the midst of all of the award-winning elements, there are some key lessons to be learned, especially in the world of public relations and branding.
Here are some of my biggest takeaways from the ladies of Monterey:
Setting the stage
"You Get What You Need"
"Living The Dream"
"Push Comes To Shove"
At the beginning of each episode, a compelling but ambiguous title appears on the screen, effectively setting the stage and creating intrigue. It keeps us watching and wondering. Just as in TV, effective storytelling in PR is established from the first line. Whether you're writing a pitch, drafting a proposal or composing a tweet, keep in mind your story, your medium and your audience. Keep it short, clever, appropriate and on topic.
Know your style and own your brand
Liane Moriarty created five unique, strong characters who have stayed true to themselves. They've each been through A LOT: betrayal, bankruptcy, bullying, violence, and, of course, homicide. And through it all, they've each maintained their own individuality–from their clothing to their personalities.
Similarly, in business, branding is crucial. A company's logo, messaging, spokespeople, and social media clapbacks are all part of a company's personality. My advice: stick to your brand as much as possible. In other words, if your company culture is to remain composed and avoid drama, don't channel your inner Madeline before going into a meeting with your rival.
Allow for growth
Despite the strength of each character's personality, the writers have developed those characters. Celeste learned to fight back with her voice, not her fists; and Jane let a man into her life.
Businesses, like people, are allowed to transform and change with their environment. It's important to be flexible while still maintaining integrity. As things change in the economy, politics and entertainment, businesses should also evolve.
Struggling to find the best way to shift/adapt/reform? Start here:
Promote or appoint a female or POC to CEO
Create an honest CSR program
Increase your social media footprint
When in doubt, pull out your Meryl
Big Little Lies was written as a single book, with a beginning and an end. But after the success of the first season, HBO was tasked with creating a second season, a follow-up to the original, an untold ending that readers, viewers, fans and followers had yet to know.
So, how did the BLL team create a sequel bigger than the original?
ENTER: Meryl Streep.
PR pros are often faced with a similar (albeit less public) scenario. When you hit a wall and are struggling to gain traction or secure coverage for a client, my best advice is to pull out your Oscar winner to seal the deal. Perhaps it's a big-name CEO, maybe it's a huge partnership announcement, or maybe you have the perfect unpublished statistic about a major breaking news item. Whatever it is, if you have a Meryl in your arsenal…use it.
Big or little, lies are always complicated
You won't be covering up a murderer (I hope), but you might be telling a reporter that an IPO isn't in the future or that a flaw in the technology wasn't discovered. It's one thing to stymie rumors or get ahead of gossip–it's another to intentionally mislead reporters or stakeholders. Because no matter how small, it's always challenging to stay on top of any fabrication.
If your brand is built on honesty and integrity, proceed with honesty and integrity. There are many reporters out there who appreciate the truth and will help you tell your story authentically. Seek out the good; it goes a lot further than you might think. Find the storytellers to champion your brand and speak your message with sincerity and candor. And if you can't find the storytellers, become one yourself.
There's (sometimes) room for an encore
One final lesson we can learn from Big Little Lies: it's never really over.
With newsjacking, for example, savvy PR pros can extend newsworthiness by inserting new commentary and/or information into the conversation. And negative coverage can damage corporate reputation and taint future coverage, sometimes irreparably.
Despite the book loyalists' dismay with the mere idea of a second season, the producers carried on and moved the story forward. And we can thank the TV lords for that. After all, without a season 2, we wouldn't have images of Adam Scott in an Afro wig.