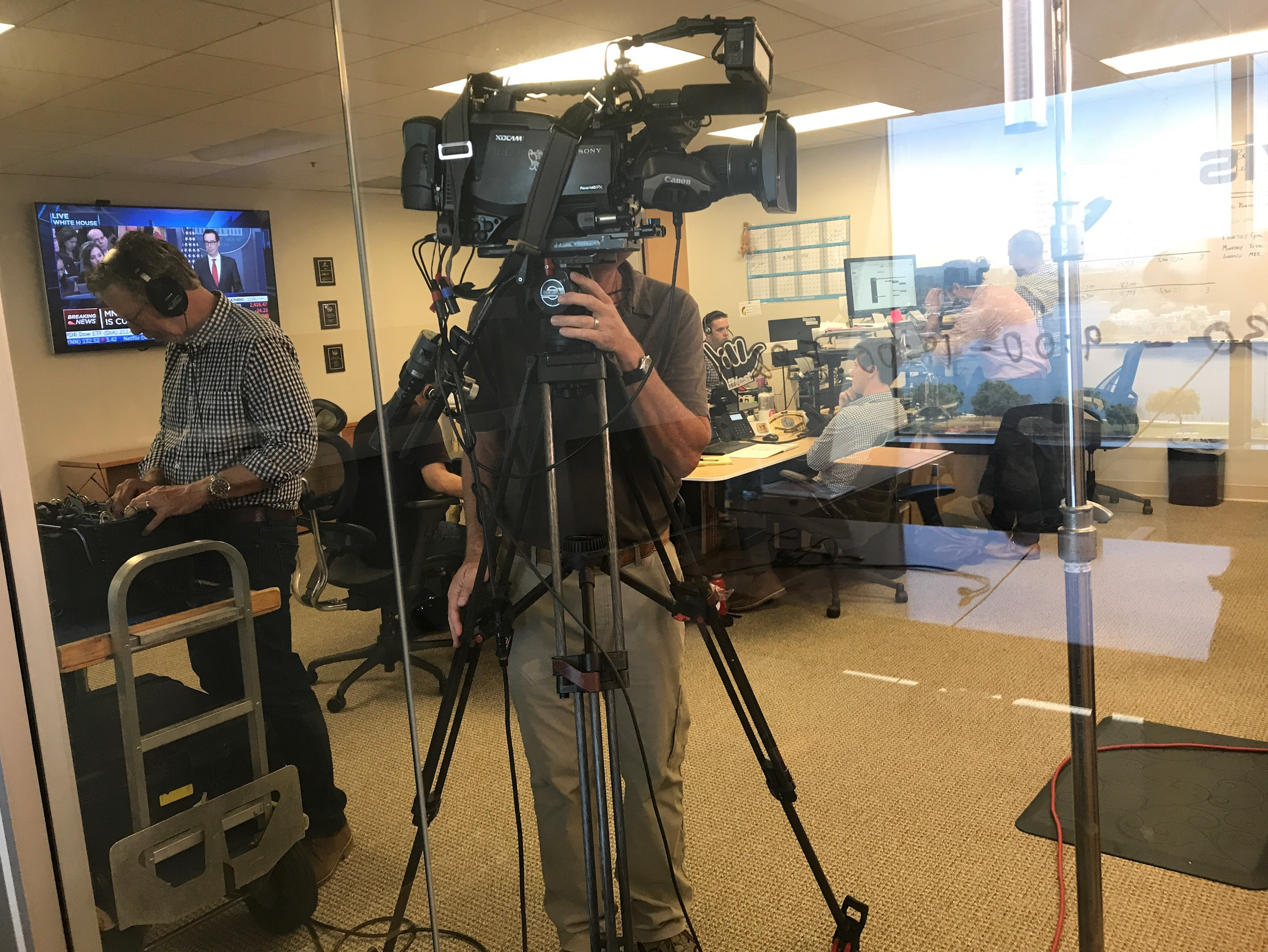 As a marketer for a business, you should be using social media to connect with and pitch products to journalists. According to Cision's 2015 Global Social Journalism Study, two-thirds of journalists use social media each day, and 23 percent also accept pitches they receive via social media.
Social media provides a personal space to find and pitch targets and an effective way to get great coverage for your products. Here's how you can leverage social channels to successfully secure that coverage.
How to find targets via social channels
This tactic isn't anything new. All marketers use social channels to find targets to pitch. However, there are some effective ways you can find them.
Search hashtags. Some journalists get on Twitter and Instagram and search hashtags to find people who are talking about products similar to theirs or keywords related to their product. The only problem with this is that searching a hashtag is going to pull up a lot of posts, and then you have to manually search to find posts published by professionals who have the right kind of social following.
Utilize Twitter's public profile information. Twitter's public profile information is another way you can use this social channel. Many publications, such as Huffington Post and Forbes, have public lists on Twitter. You can find these lists by doing a Google search, such as "Forbes list members on Twitter" or on Twitter's site on a new site's profile. Most news sites have a section for "Lists" next to the "Likes" feature; you just might have to click the "more" button, which is where you'll find their list of editors and contributors along with their bios.
Using this feature lets you easily and quickly find the right individuals with the publication connections you're wanting for the right kind of coverage.
"Using social media makes finding and connecting with news editors quick and easy because it allows you to get hyper-targeted quickly," said Greg Shuey, co-founder and managing partner at Stryde. "You can send out product pitches to numerous outlets. The biggest challenge becomes pitching them on coverage."
Use social tools. There are also tools at your disposal to help automate tasks. In this case, BuzzSumo and Upfluence are two mechanisms you can use to find, analyze, follow and reach out to different people via social channels.
How to effectively pitch products
Just as there are effective ways to find individuals to pitch your products to, there are effective ways to pitch your products. Here are a few suggestions on how to go about pitching products.
Establish a good social media rapport. Journalists' inboxes are flooded with pitches every day with names they don't know. Once you find someone to pitch your product to via a social channel, build a rapport with them via said social channel. Don't be a stalker but follow them on Twitter and interact with some of their posts (i.e., like them, reply to them, and/or retweet them). Doing this regularly over time will get that person familiar with your name, so when you do pitch them, they recognize your name and will be more inclined to open and hear your pitch.
Pitch a story, not your business. This may come as shocking, but to people who receive dozens to hundreds of pitches each day, your business and product aren't interesting topics. But when you present them as part of a bigger story, then you'll get their attention. Storytelling is a powerful tool to position your product in pitches — when done right. Doing it right involves having a good strategy, having a good story, visualizing your story, and then powerfully sharing your story to whomever you're pitching. Some businesses have found that using video with their pitch has been effective at storytelling. Just look at how well Purple Mattress' video tells a story.
Don't tell them your story is unique. If you start a pitch saying your story is unique and they have to read and share it, most pitch receivers are going to delete your message right then and there. In all honesty, with all the people and businesses in the world and all the pitches that person receives, your story may not be as unique as you think it is. Plus, if you say it's unique and they give you the benefit of the doubt and read on, only to find that your story isn't unique, it'll discredit your whole pitch. You should never have to tell someone your story is unique or that your product is the most amazing thing on the market since sliced bread. If your story is really unique, your target will know it.
Get right to the point. No editorial professional or journalist likes getting buttered up. They don't have time to sit and read through chitchat or how this is going to be such a mutually-beneficial relationship, either. They know why you're pitching them, and the best products and pitches can be given in a few sentences. Don't beat around the bush. Get straight to the point, and remember that when it comes to PR pitches, less is more.
This article first appeared in O'Dwyer's.