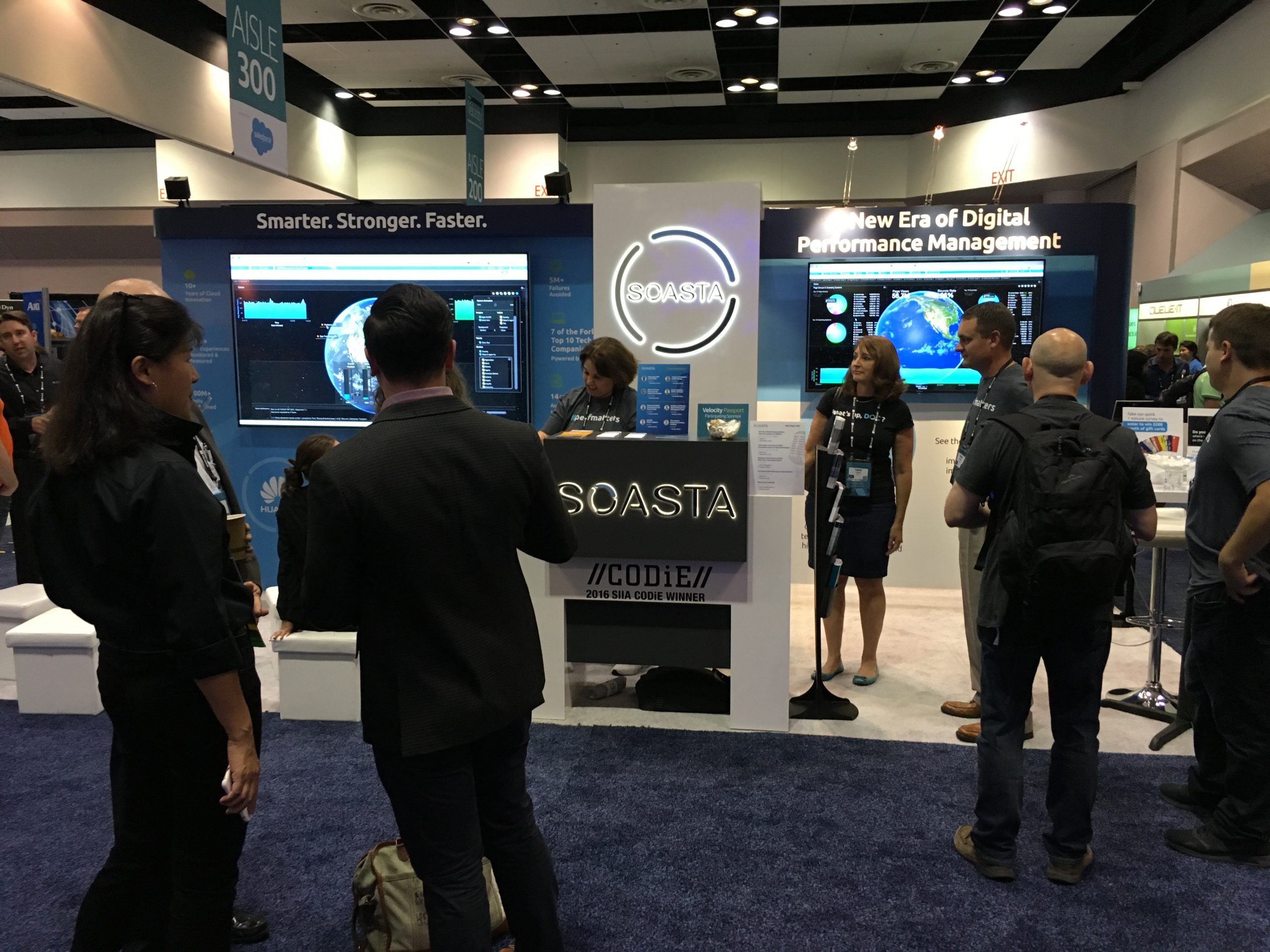 Think of the last time you lost track of time at an event you attended because you were too busy enjoying yourself.
You may or may not have been aware of it — in fact, you probably weren't – but I guarantee you there was a small army of people running around to make sure every minute was seamless and entertaining.
This year I had the honor of working with CloudNOW, a nonprofit organization which celebrates women in cloud technology, to host an event recognizing the top women in cloud computing. The event and the organization itself are all about honoring women who continue to make waves in a male-dominated industry and pave the way for future women in tech.
For the event's attendees, this night meant relaxing, mingling and enjoying a drink while watching influential women take the stage.
For CloudNOW Founder Jocelyn Degance Graham and the team she assembled (which included Bospar PR), it meant months of planning, organizing and researching. The process gave me a renewed appreciation for the hard work CloudNOW dedicates to this event each year and for talented event planners everywhere.
Below are some tips and takeaways on throwing a successful and buzzworthy PR event.
Location Matters
Choose your location carefully; it really will affect both media and guest interest in an event.
This year, CloudNOW worked with Facebook to host the event at their headquarters, which not only created a great ambiance but also streamlined the whole process thanks to Facebook's excellent events team.
Identify Key Media Well in Advance
Reporters are busy people. It's important to get the word out to key media well in advance so they can get your event on their calendars. This can make a world of difference for the success of your event.
Be Strategic About Interviews
Interviews go hand-in-hand with media attendance: don't just invite the media, engage them!
CloudNOW worked with TheCUBE to create an interview room where honorees of the event and select media were asked to say a few words. Reporters were able to ask honorees specific questions, and honorees were given a platform to let their achievements and personalities shine. You can view an interview with Graham here.
Additionally, when the event was over, the PR team had sound bites and quotes for pitching efforts and future marketing materials. This was helpful in securing coverage in The Silicon Valley Business Journal.
Go Big on Social
Social media is the perfect place to get people excited about your event. Create a social campaign with a specific hashtag for your target audience to use on their media platforms and consider boosting some of your posts to reach a larger audience. A small investment in paid posts can go a long way on social.
You can also add an incentive for people to participate. CloudNOW had a hashtag campaign (#TopWomenInCloud) to encourage guests to post photos of the event for a chance to win Amazon gift cards.
Don't Neglect the Flow
With all of the planning and organizing that an event requires, many times the "flow" of the event is not something that gets enough attention until the day of—leaving room for error.
Consider the location's layout and desired movement the event will have. How will guests interact with each room? How will they interact with each other? This should all be choreographed in advance.
Signs to clarify the event's timeline and the location of each room are critical. Internal communication with your PR team ahead of the event is also key to keeping confusion to a minimum and making sure everyone is on the same page.
Stay on Schedule
Keeping an event on a tight timeline can be challenging, but communicating the schedule well in advance to attendees, speakers and whomever is helping you manage the event can help.
And speaking of the timeline, make sure that when you are planning the agenda, you're considering when people are going to get hungry and thirsty or need to use the restroom. What you don't want is several hundred hungry people feeling like they're being held hostage by your keynote speaker.
Follow Up
Lastly, be sure to thank all guests for attending your event and your team for putting in all their hard work! Follow up through email. Post event highlights on social media. A thank you email with an event recap and specific sound bites or video clips is another thoughtful way to make guests feel valued.
Following up can be quick and easy but will have a lasting effect on your guests and team.