It feels like IT folks, the media and PR professionals have been talking about the cloud, infrastructure as a service, platform as a service and software as a service forever.
On the other hand, it's hard to believe that Amazon Elastic Compute Cloud celebrated the seventeenth anniversary of its public beta just last week.
EC2 ushered in a new world of computing and helped change the way that we consume IT
Traditionally businesses had to buy, configure and maintain their own hardware and software, and people within those businesses had to wait for their IT teams to deliver the IT resources they needed. But, as we all know now, cloud services place the hardware and software in the cloud and allow multiple businesses to access them through a shared, on-demand model.
This has freed organizations from heavy upfront infrastructure investments and configuration and maintenance hassles – which has been especially useful for startup businesses. It also has given even non-technical folks across those businesses the ability to spin up IT resources at will.
I started as a tech reporter and have received an onslaught of cloud pitches from public relations pros and written many stories about the rise of the cloud. But despite all the cloud talk, not everybody was ready to climb aboard the cloud train as it was leaving the station.
Early on, the cloud raised concerns about job security, cybersecurity and control
Reports at the time suggested that some IT folks worried that cloud would eliminate their jobs.
There was also concern about cloud security. In 2018, Lloyd's of London warned that should human hacks, mistakes or acts of nature shut down a top U.S. cloud computing provider, it could lead to in excess of $19 billion business losses, only a fraction of which would be insured. And there was – and still is – a need to educate cloud users that while public cloud providers offer some security, cloud users must play their part in the cloud's shared responsibility model.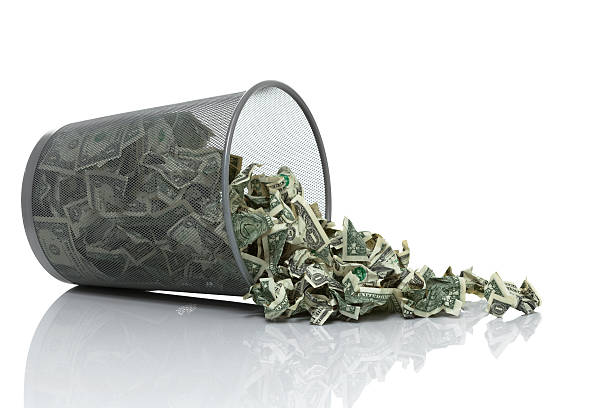 Then, there is the fact that getting organizations to adopt new technologies and new approaches often takes time. This is especially true for larger, more risk-averse organizations – particularly those in highly regulated industries like financial services. But as we all learned more about the cloud – and fast, flexible, cloud-enabled startups began to eat incumbent companies' lunch – more organizations of all sizes started to use the cloud for more things.
Cloud-first strategies and the COVID-19 pandemic put cloud adoption on the fast track
That's when just about every company of every size from every sector started talking about digital transformation, and embracing the cloud was central to many of these DX strategies.
This spurred the cloud-first movement in the private and public sectors. Interestingly, the U.S. federal government led the way with cloud-first, announcing this would be its strategy across all agencies, which was notable considering it had a $80-billion-a-year IT budget. But the federal government certainly wasn't alone; cloud-first became the mantra of a great many companies.
However, it was the pandemic that really accelerated digital transformation and cloud adoption.
McKinsey & Co. in an August 2020 report titled "The Next Normal: The recovery will be digital," wrote: "Leaders need to accelerate their journey to the cloud to digitize quickly and effectively in the wake of COVID-19." Many CEOs and other business leaders did just that.
In a 2023 study, Accenture said more than 86% of companies reported increasing the scope and volume of their cloud initiatives over the past two years. It added: "The COVID-19 pandemic was an inflection point, turning cloud from an attractive option to an urgent mandate."
Now there is a cloud hangover – with businesses putting greater scrutiny on cloud costs
There's a lot of talk about the rush to the cloud and problems that rapid cloud adoption, as well as the long-term economic implications of the cloud itself, have created.
In the 2021 article "The Cost of Cloud, a Trillion Dollar Paradox" tech venture capital powerhouse Andreessen Horowitz explained that: "as industry experience with the cloud matures – and we see a more complete picture of cloud lifecycle on a company's economics – it's becoming evident that while cloud clearly delivers on its promise early on in a company's journey, the pressure it puts on margins can start to outweigh the benefits as a company sales and growth slows." This striking article got tongues wagging, although the idea that recurring costs can put pressure on margins in the long term is perhaps not altogether surprising.
In any case, there is a growing realization of the problem with cloud costs, which has intensified during what may best be described as a kind of post-pandemic cloud hangover. And the cloud cost conversation extends beyond just the lifecycle economics discussion that Andreessen Horowitz laid out. Businesses are also now waking up to the fact that their data warehouse bills can quickly and unexpectedly snowball if they aren't alert to query anomalies.
Yet, growth in cloud spending continues and so does innovation in, and inspired by, the cloud
That has sparked discussions about whether companies should bring data back in house (aka cloud repatriation), work to provide enterprises with on-premises infrastructure that's as easy to consume as the cloud, and cloud optimization and data observability efforts and innovation.
Despite the new scrutiny, cloud spending continues to grow. Gartner forecasts that worldwide public cloud end-user spending will reach nearly $600 billion this year, up from $91 billion in 2022. And Gartner said that it expects 75% of organizations will have adopted "a digital transformation model predicated on cloud as the fundamental underlying platform" by 2026.
Amazon revolutionized IT with Amazon Web Services and Elastic Compute Cloud. But the cloud creates challenges just like every technology; and the cloud works great for some cases, but may not be ideal for others. Meanwhile, the best minds are working to make the cloud even better.
Need help telling and getting your cloud or cloud-inspired story to those who need to hear it?
With all the conversations and complexity around the cloud and how businesses can best advance their IT strategies and infrastructures – while staying within their cloud budgets – it can be difficult for a tech solution provider to break through the noise. That's where we come in.
Bospar has the public relations and technology chops to help you tell your story in a way that will resonate with journalists at top media outlets, and business and technology decision-makers. We will formulate PR plans and PR campaigns, secure media interviews for your thought leaders and placement for articles that we will create for their review and approval.
Like cloud services, PR services can deliver a great deal of value when used in the right way. But you must take great care to ensure you use the right public relations strategies in the right way at the right time – and that you partner with the right public relations agency. That's Bospar.