Marqeta was primed for success. It had a monumental 2019, becoming a fintech unicorn after a giant $250 million Series E funding in May and a valuation of over $2 billion, followed by a European office expansion and a suite of new top-tier, on-demand delivery customers ramping up.
It made sense to have a massive presence at Money20/20, the premier banking and fintech conference in the U.S. But could Marqeta rise above the conference noise to shine against established brands like Brex, Square and Stripe and get visibility for its announcements and CEO?
Through a combination of pre- and at-show media briefings and a strong at-show digital strategy — including social, blogging and podcasts — a palpable buzz was created for Marqeta at Money20/20.
Strategy
To meet our goal for Marqeta at Money20/20 , Bospar developed four objectives and accompanying strategies. Our first objective was to increase brand awareness by establishing Marqeta as the category leader, the de facto choice for modern card issuing. We then aimed to create the feeling that everyone was talking about Marqeta. To build awareness of the executive bench, we sought to position Jason Gardner, CEO, and Omri Dahan, COO, as the expert authorities on modern card issuing and digital banking. And last, but certainly not least, we looked to boost booth traffic by generating earned media coverage to educate the media about Marqeta's offerings and why it's the pioneer and leader in the category.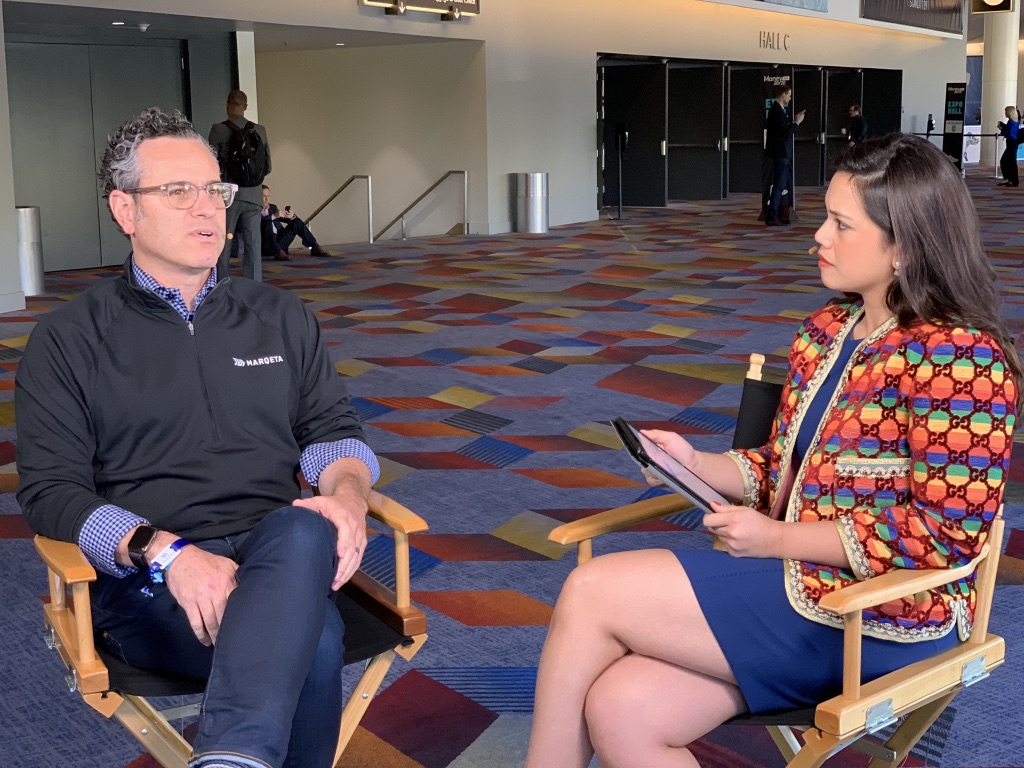 Execution
To create that buzz for Marqeta at Money20/20, we set a lofty goal of 20 in-person meetings over three days. We also supported a CEO keynote and panel and a C-level fireside chat and produced three announcements that we leveraged across media and social to draw interest from key contacts.
One press release was released on each day of the three-day conference, starting with a major partnership with Visa, followed by proprietary company research on digital banking and concluding with an industry-first product announcement.

We ensured Marqeta was a part of all conversations about digital banking and fintech by offering data and commentary from Gardner and Dahan. We secured in-person interviews during the conference to discuss the company's three big announcements and build trusted relationships with key media contacts. We targeted fintech, banking, finance, tech, and business beat writers to develop stories pairing Marqeta's news with the timeliness of Money20/20, focusing on online and broadcast outlets and social platforms to further drive traffic.
PR also executed a social plan to promote the Money20/20 speaking sessions and drive booth attendance while continuing to build the company's profile as the category-leading, de facto choice for modern card issuing.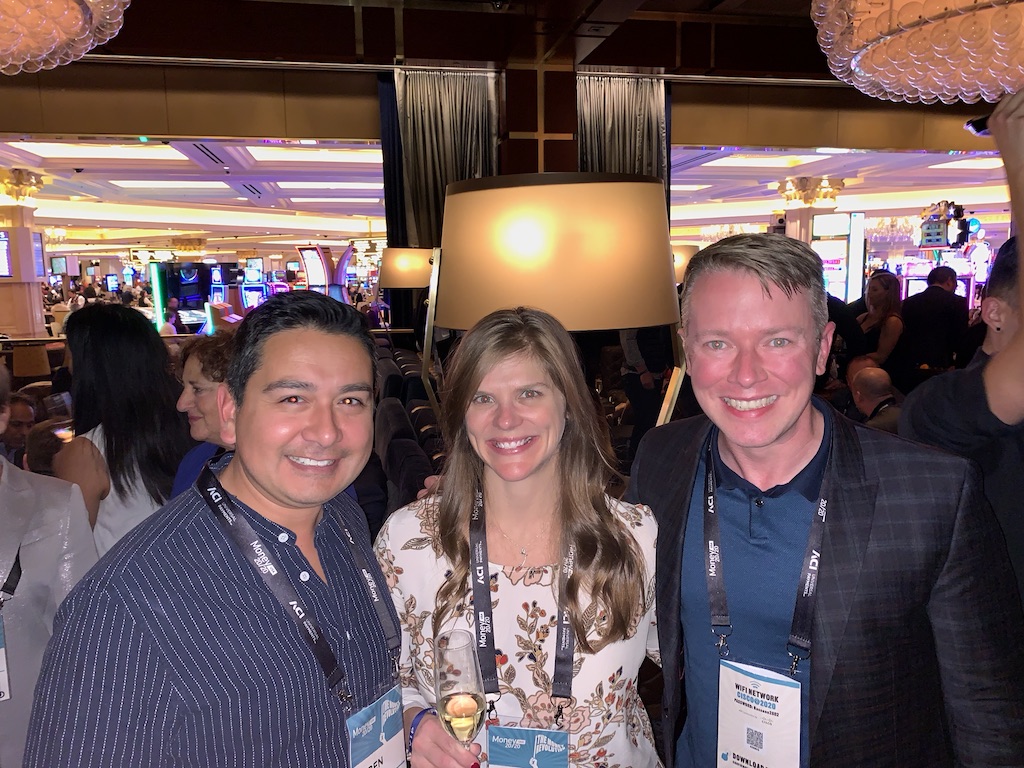 Results
Traditional print and digital efforts created a viral effect, garnering media interest from The New York Times, WSJ, Cheddar, and leading fintech outlets and podcast requests establishing CEO thought leadership. Earned media coverage totaled 31 articles equating to +50 million impressions across top-tier business and finance publications and influential trade outlets.

Other metrics included 3.9 million Money20/20 ad impressions and over 8.2K clicks, for a 175% increase in new users to Marqeta.com; 5.4K unique page views of the company's Money20/20 landing page; and 108 customer and prospect meetings, achieving 111% of the company's Money20/20 goal.

Social media impressions generated included 550,000+ for Facebook; 55,000 interactions on Twitter; and 214,000 impressions on LinkedIn
"Money20/20 is a major driver of both brand awareness and sales leads for Marqeta, and it is where we look to make our most high-profile announcements to the market. We asked a lot of Bospar and they met the challenge admirably, booking two dozen reporter meetings, driving strong news pick-up and generating great social buzz during the conference," said Vidya Peters, chief marketing officer at Marqeta.
Company executives said it was the biggest and best show for Marqeta… ever!