While the rest of the nation dusts off their cozy cardigans and grabs a mug of pumpkin spice latte to transport their senses deep into fall, September in San Francisco is a bit…disruptive.
This is the time of year when the fog veil lifts to reveal a glorious burst of late-blooming summer, when locals flock to Dolores Park and Baker Beach to sun themselves, and the tech startup ecosystem, venture capital firms, thought leaders and media outlets descend on Moscone Center. This year, the perennial crescendo of frenzied networking, innovation-packed panels and starry-eyed startups pitching for a piece of the VC pie will convene at TechCrunch Disrupt Sept. 19-21.
Though brimming with a diversity of ideas, the conference's crowd has traditionally been a bit monotone – noticeably lacking in color in a way deeply reflective of the industry's homogeneity. While VC firms have been all too eager to dig into their deep pockets for founders who fit the Silicon Valley mold, the VC pipeline has been shackled by a lack of diversity and representation, with venture capital funds locked down tighter than a federal penitentiary for all but the select few. Investors who were blinded by the playbook of the Silicon Valley anti-hero disruptor were easily beguiled by tragi-comic con artists like Sam Bankman-Fried, Adam Neumann and recently incarcerated Elizabeth Holmes. However, cautionary tales do little to alter the course of the cash flow.
The archetype of a young, hoodie-wearing college dropout from a top-tier school still holds a lot of cache among startup founders today – although they are not the only ones founding innovative startups. Yet, overwhelmingly, they continue to be the ones to loosen investors' purse strings.
In the meantime, small businesses led by minority startup founders, particularly women and Black entrepreneurs, continue to struggle to secure funding. In 2022, a staggering $238 billion in venture capital funds were allocated. However, the disheartening fact remains that only 1.9% of this VC funding went to women, a decline from a paltry 2.4% in the previous year. Even more dismally, the first half of 2023 saw Black founders receiving a mere 0.75% of venture capital funds, down from 1.25% in the previous year.
And TechCrunch in October reported that Black startup founders raised just $187 million in the third quarter, adding "there are homes worth more than $187 million." The story went on to note that "Adam Neumann raised more in one round than all Black founders could in one quarter."
These statistics underscore the urgent need for reform and greater inclusivity in the VC ecosystem.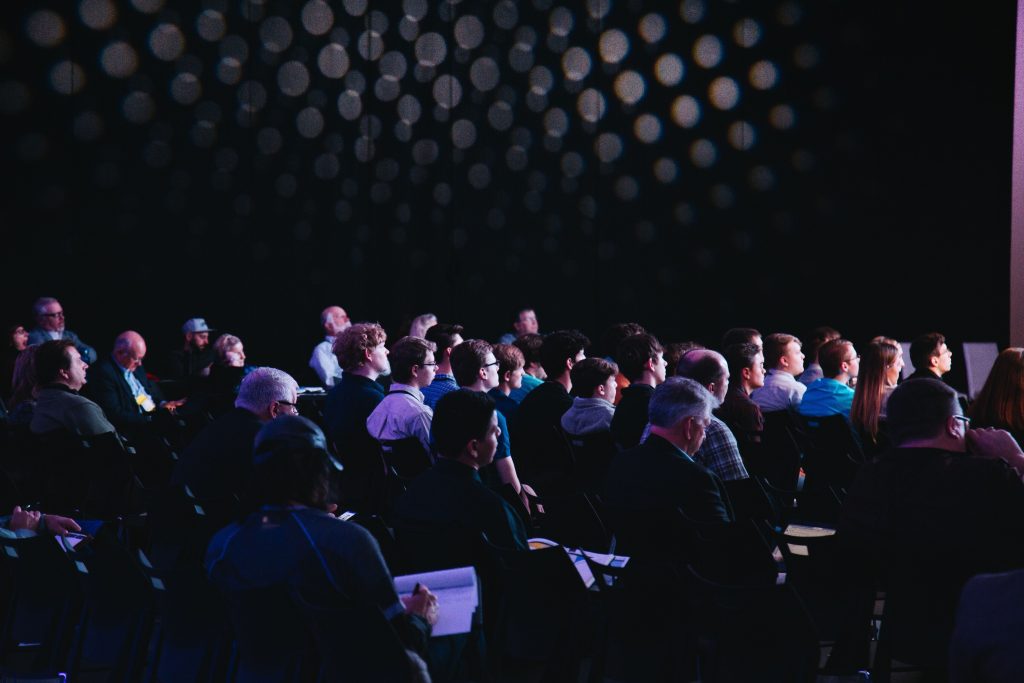 A conference as a catalyst for change
TechCrunch Disrupt has been at the forefront of promoting inclusivity in venture capital through various initiatives this year. One of the most significant contributions is the Startup Battlefield 200 competition, a much-needed launchpad for diverse entrepreneurs to connect with investors and secure the funding necessary to bring their groundbreaking ideas to life. By offering this platform, TechCrunch Disrupt bridges the funding gap and enriches the tech ecosystem with fresh perspectives. This competition is a testament to the fact that diversity in entrepreneurship breeds innovation.
The Shaq Factor
Conference organizers scored big when they secured legend of the NBA and genie of the silver screen Shaquille O'Neal as keynote speaker in a slam dunk move that underscores TechCrunch's commitment to increasing diversity. Shaq's bona fides as an entrepreneur are as legit as his MVP record.
Following nearly two decades in the NBA, Shaq has built an estimated $400 million business empire — pivoting from superstar to mogul. He'll take to the podium in his role as lead investor in Edsoma, an AI-powered reading, education and communication platform for children. Shaq's appearance adds another layer of Black entrepreneurial representation to the conference; his journey is a testament to the untapped potential that lies within underrepresented communities.
The PR Play
Shaq has mastered the art of public perception and cultivating an image that resonates with both the media and the public. For startup founders aspiring to make their mark at events like TechCrunch Disrupt, where the spotlight is on innovation and investment, investing in public relations should be a top priority. A successful PR strategy is not just about managing crises or handling media inquiries; it's a strategic tool for building brand credibility and attracting potential investors. In a competitive landscape where startups vie for attention and funding, a well-executed PR campaign can help founders stand out, tell their unique stories, and create a lasting impression with both the media and potential investors. By harnessing the power of PR, startup founders can ensure that their vision and innovation receive the recognition and support they deserve at events like TechCrunch Disrupt.
Discounting Disruption
While billionaire entrepreneurs are undoubtedly alluring, the price of admission, ranging from $145 to $750, poses a significant barrier for many startup founders and aspiring small businesses. The TC Include Founders program seeks to address this challenge, broadening access to the tech industry's "big tent." Early registrants had access to the discounted rate until mid-August. This initiative aims to level the playing field, making TechCrunch Disrupt more inclusive and accessible.
TechCrunch Disrupt 2023 disrupts the status quo and symbolizes a turning point in the journey toward a more inclusive culture and greater racial diversity in venture capital. As we gear up for this year's TechCrunch Disrupt conference, it's evident that we are moving one step closer to a more equitable tech startup ecosystem. This year's inclusivity initiatives open the tech funding ecosystem to underrepresented founders, one badge at a time.
Bospar values diversity and inclusion, understanding that it is important that all voices and points of view are represented everywhere our work reaches and within our own organization. In fact, our principal and co-founder Curtis Sparrer recently earned multiple PRNews Social Impact Awards, including one for the best diversity and inclusion initiative.
Are you working to get your story of value, innovation and diversity to the media – and potential customers and investors? Bospar has developed strong media relationships and has the PR chops, pitch- and contributed content-writing prowess and Politely Pushy approach to get you the media coverage you need to keep moving your business forward. Contact us to learn more.