How unleashing the power of Pride 'Ruveals' 3 tips to catching journalist attention
When a drag queen from RuPaul's Drag Race crashes your Pride media event, you must be on to something.
OR at least a good story.
That's what happened when Bospar and The National Association of LGBTQ Journalists (NLGJA) teamed up to host a media and PR mixer. While the surprise appearance by RuPaul's Drag Race season 13 runner-up Kandy Muse had everyone talking, I kept reflecting on the conversations we had with a number of LGBTQIA+ journalists from CNBC, CNN, CBS, Nickelodeon and NBC Out.
While sipping on cocktails, we discussed the evolving landscape of LGBTQIA+ Pride month, and how the competition to get media's attention from brands and PR professionals has intensified.
What came of these conversations were some interesting insights and tips that I'd like to share to help you effectively engage with journalists through Pride month and beyond.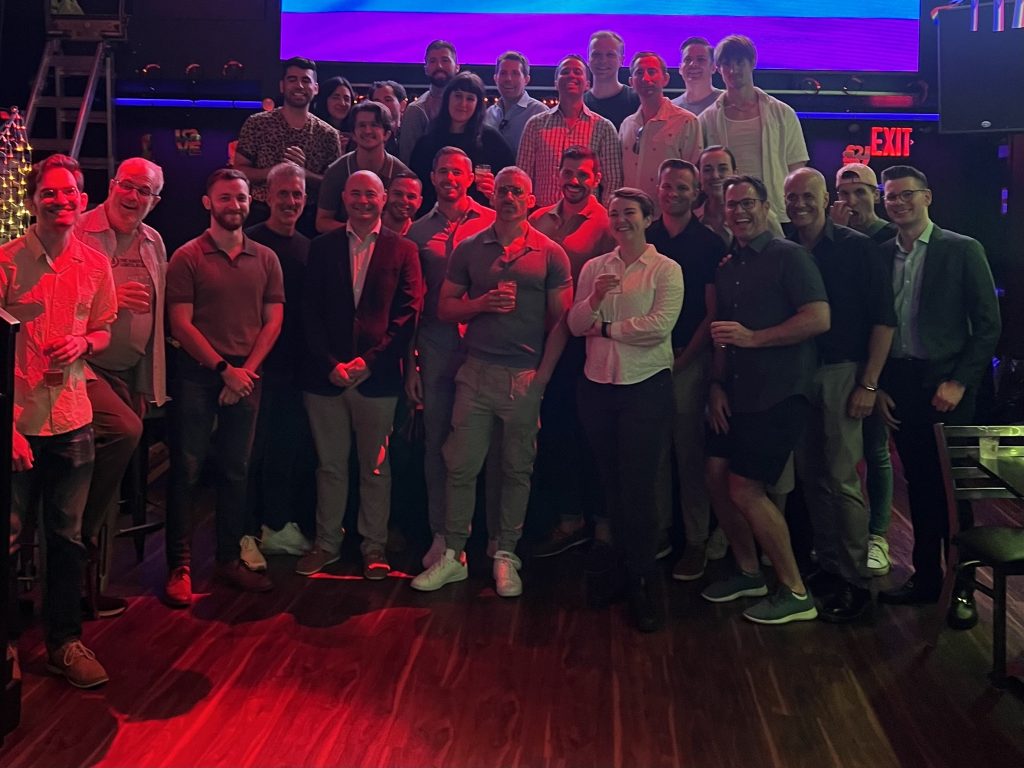 Activate Beyond Pride Month
While many brands often activate during Pride month, just as many tend to disappear the moment Pride ends. Journalists reiterated the importance of creating meaningful programs and campaigns that support LGBTQIA+ organizations and influencers during Pride month AND BEYOND. By engaging in genuine, long-term partnerships, you can help your brand rise above the rest – showcasing a commitment to making a tangible difference that can earn journalists' attention and respect.
Be Authentic… But Seriously
While a well-crafted, authentic narrative can make all the difference in the world in getting your story out there, it's even more important during Pride month when you're competing with a thousand other brands. Now more than ever, it's essential to showcase that what you're pitching is genuinely creating a program highlighting the experiences of LGBTQIA+ individuals and/or addressing social issues that matter to the community. By presenting your brand as an authentic ally, you not only increase your chances of securing coverage, you also build a true connection with journalists who are passionate about telling meaningful stories.
Be More Than An Email
One piece of advice that stood out among the rest was how to differentiate yourself from the pack. Many journalists are receiving hundreds (if not more) of emails per day, and while you may have a great story, so do many others. That's why it's so important for brand reps and PR pros alike to make the time to form lasting relationships with their journalist counterparts. Go out for a drink, make plans for dinner, push your agency to host a happy hour. Just like any other important relationship in your life, it's essential to put in the effort so that next time you have a great story during a busy time such as Pride month, you're not just an email out of the blue. Plus you might just form some amazing friendships along the way.
While these tips can help you stand out among the crowd of brand marketers and PR people, what's most important is that you remember the history in LGBTQIA+ Pride Month. Pride isn't a marketing opportunity, it's a time to celebrate and support the LGBTQIA+ community with programs that create memorable moments for journalists, allies and the LGBTQIA+ community as a whole.