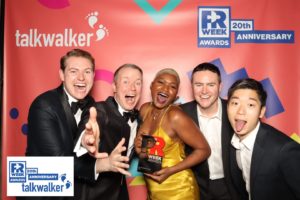 Submitting award nominations is part of the business of PR. Client-side PR departments and agencies alike compete for awards because we want to drive visibility and gain recognition for the creativity, as well as the results, of our programs. We do this to attract new clients and for the industry buzz and credibility that help with recruitment and retention. What's more, awards give us a reason to celebrate our successes!
Over the years, I have been fortunate to win a number of awards, and I've learned some best practices for preparing winning nominations. It begins with pinpointing the most successful, creative programs and campaigns that have been designed and implemented by your organization. The first step is gathering and organizing the award nomination materials and doing so in a way that meets the awarding organization's requirements. Honestly, many firms forget the simple dictum to "read the instructions," and it is a big mistake because it becomes the first step to disqualification.
And while it used to be that physical records like news clippings and press kits were necessary for award nominations, digital copies of campaign materials work just fine. That is why establishing a digital archive for each and every PR program when it starts is an easy way to ensure that you'll have what you need when awards time comes. Training account teams to update these archives on an ongoing basis ensures that a reference library is available for awards, without a lot of hassle.
Ensure Submissions Are Unique – and Funny!
Award submissions must also be unique, and it helps to be funny. Awards judges are readers just like you and me, and engaging, entertaining content will win the day. Answers should not sound "cookie-cutter;" they should read uniquely and even humorously, and a conversational tone really helps. Irreverence and unexpected humor work wonders in terms of keeping the audience engaged. I have used numerous movie and pop culture references over the years, for example, and this helps judges remember my submissions, while still articulating the important points of a given PR campaign, including the problem, the solution and the results.
Starting funny can also help drive the narrative of a submission by ensuring that the judges of your work know that they are in for a pleasant journey through what can be lengthy documents. A positive tone helps keep judges in a good frame of mind by the time that metrics and reports necessarily come up. And by starting with a memorable hook, your presentation won't look like any other.
In addition, short sentences and lots of spaces make your submission easier to read. Cutting and pasting boilerplate text between award submissions is also a big no-no, and development of strong visuals is necessary to avoid being lumped in with other, generic submissions. Be sure to give your designers plenty of time to make things look good, and allow time for internal review and revisions.
Planning, attention to detail and creativity are the keys to development of winning award submissions, while implementing best practices and a structured approach drives greater consistency. And leveraging humor and creativity ensures that submissions are unique and stand out. While there's a little bit of work involved, agencies and PR departments can develop a process that increases the chances of winning – and celebrating your shared successes.