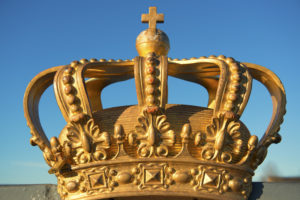 Yes, it's a cliché. And, as Bospar's chief content officer, I should know better. But the importance we place on the development of high-quality content helps differentiate us. As we observe our fifth anniversary, it is important to think about how we position ourselves and what we value. And our unique approach to content has helped define our brand and is key to our success.
Our content philosophy is that great content is the basis for everything we do, from media relations to social and customer-focused communications. Our program "pillars" include the following:
We strive for perfection. We have zero tolerance for errors and sloppiness or missing the mark in terms of messaging.
To ensure accuracy, every piece of content is reviewed by at least two team members before it goes to a client or journalist.
We strictly adhere to AP style. It is what our primary targets—editors—prefer. So, this improves our success rate, increasing the amount of coverage we earn for our clients.
We also adhere to editorial guidelines provided by target publications. As a result, 100% of our contributed articles developed to date have been placed.
Sensitive to client budgets and the need to produce results efficiently, we repurpose all content we create. News releases become social content, and bylines become blog posts. This maximizes content ROI and ensures messaging consistency.
Our highly skilled Content Team members offer years of editorial, social and marketing experience. We work together closely so that all client content delivered is consistent, interwoven and, quite frankly, superior to what other PR agencies provide.
I joined Bospar from the corporate side, hiring and firing a handful of agencies over the years. So, I know how rare getting good content from an agency is. Also, I should add that I am uniquely qualified to boast about Bospar because I was a client of these same principals…twice! I experienced their commitment to excellence and to generating great results first-hand. When I got the opportunity to join their fledgling new agency 4 ½ years ago, I jumped.
I know that our next five years will also be filled with fun, challenge and growth. And content with no typos!