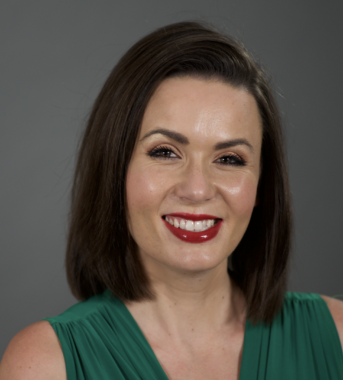 Most startup and business owners are wise to the fact that they need a publicist if they want to make any kind of noise in their industry.
But with the rising tide of new businesses and the declining numbers of reporters, landing stories in top-tier publications is quite a competitive undertaking.
Journalists are bombarded with hundreds of pitches each day—many of which go unopened.
"There are so many great stories out there," says Molly Reynolds, Inc. columnist and host of The Unicorn in the Room. "But unfortunately, they'll never see the light of day because the pitches aren't strong enough."
According to Reynolds, there are four common pitching blunders that PR professionals make the most often. These are:
Not making full use of social outlets
Today's journalists are under a lot of pressure to establish a growing readership and a broad social network. The value of showing your support across social channels can't be overstated.
This includes liking their articles and posts on Twitter and Facebook, yes, but nothing is as valuable as a share or retweet.
Additionally, many journalists will list their contact preferences in their Twitter bio, so be sure to check there first before contacting them. Most prefer to be contacted by email, but some prefer to receive pitches by direct message.
LinkedIn is another tool to consider using for personalized messages to journalists. Because their inboxes are so full with email pitches, this is a way to set yourself apart and demonstrate that you are interested in him/her specifically for the story.
Sending blast emails
Nobody but nobody likes blast emails. And, when they come from PR professionals, it undermines the credibility of both the firm and the client they are representing.
If you think you can disguise your blast by writing things like "I read your column and thought you might like this," think again.
"I'm always so impressed when publicists have read several of my pieces, understood what really excites me and tailored their pitches to fit my column," Reynolds says. "Not only are they able to grab my attention, but it also makes my job of fitting the story into my column so much easier."
Being nonspecific
Reynolds has interviewed everyone from rising entrepreneurs like Chris Stoikos of The Dollar Beard Club to business icons like Arianna Huffington and John Paul Dejoria. She says all of them have one thing in common: a definite perspective.
"What every story must have is a definite perspective," she says. "Publicists make a big mistake when they send pitches listing their clients' accomplishments. That just doesn't make for an irresistible story."
Likewise, if a journalist has posted a query on HARO, it's because they already have a story underway and are looking for experts to support it. The journalist has to weed through hundreds of responses—most of which are a waste of time. To make sure yours is not being immediately trashed, make sure you answer the exact question that is being asked. If your response is vague—"I have an expert who can answer that. Email me if you want to know more"—that is just one more step journalists don't have time to take. Instead, they're going to go with the person who supplied an answer to their question.
"I love it when publicists take the time to give thoughtful answers to my exact questions," Reynolds says. "It makes my life much easier because it eliminates a bunch of back-and-forth questions. I can integrate them into the article I am currently working on and meet my deadline."
A lazy subject line
Understand that with the high demand for content, reporters must crank out story after story—often several each day. If your pitch comes equipped with a marketable, clickable headline, you're saving them work—and giving them an incentive to read the rest of your pitch.
"The more legwork you do on your part as the publicist, the easier the process will be for the writer," Reynolds suggests. "And when they have a good experience working with you, chances are that they will cover your clients in the future."
This article first appeared in Adweek.