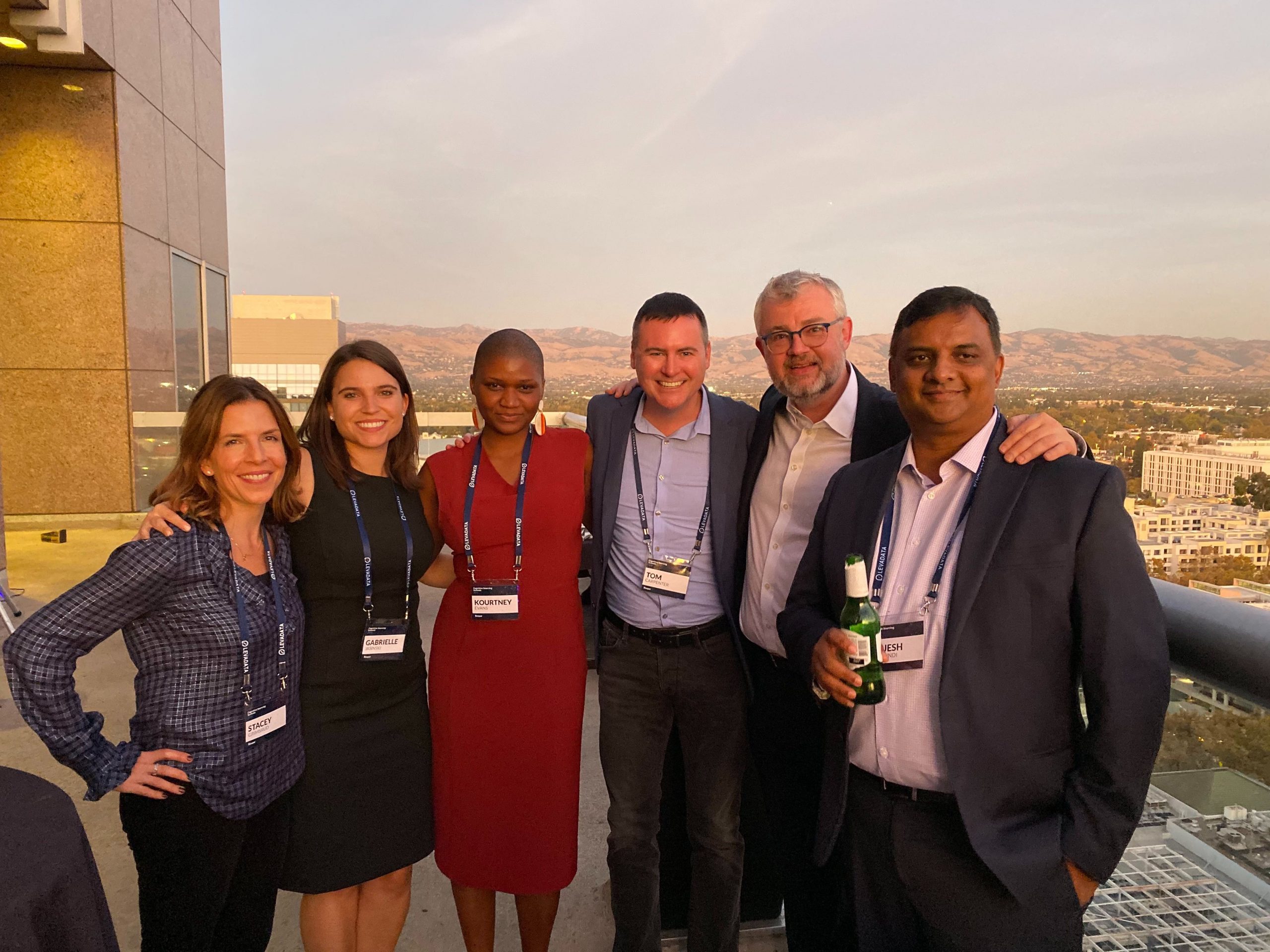 Starting a new job is always stressful. Not only are you getting used to a new environment and ways of working, but you're suddenly starting new projects and reporting to new team members.
Starting a job at a brand-new PR agency that only started operating a month prior is more than stressful – it's risky.
But for me, that risk was enticing.
At the time, I was an assistant account associate at a large, global agency and was deeply unhappy. I could tell the higher-ups didn't really care for or appreciate their employees, and I knew I was just a number to them – someone who could be replaced quickly and without hesitation. It wasn't a great feeling, and I knew I had to get out.
When I first heard about this new agency, I wasn't sure what to think. First off, it was just getting started, and I was told I'd be building the company from the ground up. From winning new clients to establishing client relationships and pitching media to building an entire infrastructure that would support our work, I'd be working with our small team to get the company up and running. At the time, I didn't quite realize that I'd truly be involved in every aspect of building our business.
Second, I'd be working from home full-time. Even though I'd been working from home weekly for a few years in my previous position, I didn't know if I could handle it full-time. I was worried about feeling isolated, lonely and even bored in my San Francisco apartment.
Finally, I knew I wanted to move back home to Chicago. I didn't know if it made sense to start a new job with a San Francisco-based company if I wanted to move home soon.
But shortly after talking with Curtis Sparrer and Chris Boehlke, I knew I had to take this job.
Curtis and Chris were so excited about their new company and the vision they had for a completely virtual agency. They didn't want to follow the rules that legacy agencies had in place for decades, and they really wanted all of their employees to have a part in building something new and different. I could tell that they actually cared about my opinions and went out of their way to make my voice heard. Chris and Curtis assured me that if I took the job and found out I didn't like it, there would be no hard feelings if I left.
And they approved my move home to Chicago.
So, on February 23, 2015, I took a big risk and started at the new PR agency called Bospar. I was 23 and had no idea what I had gotten myself into.
Those first few months were hard, and we worked long hours. We prepped for new business meetings in Chris's living room and huddled over a shared speaker phone for our first few client calls. We found the cheapest phone conferencing service so we could take calls from our own homes. We built our media lists from scratch – without the luxuries of services like Cision. Our team was scrappy, but we were determined not to fail.
We won some big accounts, and the agency started to take form. Success came quickly for Bospar. Our small team created a functioning company infrastructure in the matter of weeks, and as new clients starting signing on, we started hiring more employees. We went from a team of six to over 12 in the first few months.
I moved back home and officially opened our Chicago "office." The transition was seamless and opened the door for Bospar to expand beyond the West Coast. We could now start hiring employees on the East Coast to service our New York clients and monitor breaking news coming from the East Coast.
I haven't had a boring day since starting at Bospar five years ago. The loneliness and isolation I worried about when I first started never materialized. In fact, I'm probably more social now due to Bospar's commitment to communication and our ever-active Slack channels.
That first year went by in the blink of an eye, and I cannot believe we're already in year five. We've accomplished so much in such a short amount of time, and there's still so much more for us to achieve!