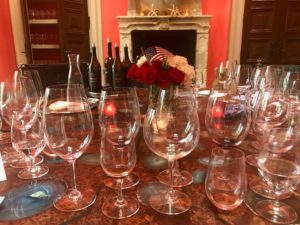 Bospar has recently launched a social media effort involving brief employee Q&A videos. And they've been wildly popular! Here is an expanded version of my interview with me.
Meet Tricia Heinrich, Bospar Chief Content Officer.
Q: What's your favorite thing about working in PR?
A: Applying communications tools to solving marketing challenges. This typically involves collaboration and creativity—also my favorite things.
Q: What role(s) did you start in at Bospar, and how have you migrated into different roles?
A: I've always been the CCO, but the role continues to expand as we add new staff and offerings, like social media support and influencer relations.
Q: What's your favorite aspect of working at Bospar?
A: I love the challenge and variety. It's a cliché, but I truly never have a boring day.
Q: What was an interesting job you worked at before working at Bospar?
A: I took a brief break from tech PR to work for the California dairy industry. I know all about California's award-winning cheeses…and happy cows!
Q: Favorite place?
A: Any beach, anywhere. A few of my all-time favorite beaches so far include Princeville in Kaui and Gualala in Northern California.
Q: Always on the search for the perfect…what?
A: Wine. I often drive up to the Napa Valley and am a member of a couple wine clubs.
Q: What's your superpower?
A: I can spot typos and punctuation errors more easily than just about anyone! It's a talent and a curse.
Q: What book are you reading?
A: "AI for Sales: How Artificial Intelligence Is Changing Sales," by fellow ON24 alum Chad Burmeister. Several of our clients are developing new AI solutions to improve sales efficiency and effectiveness, and they are game changers!
Q: Biggest PR lesson learned?
A: Even after working in PR for decades, I never stop learning, so it's hard to identify a single lesson learned. However, I am still regularly surprised by both clients and the media, so perhaps the lesson is to never assume anything.